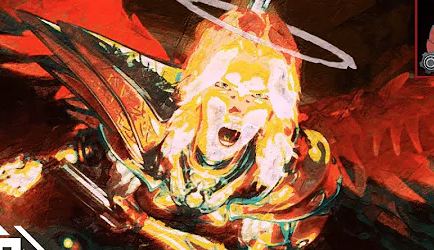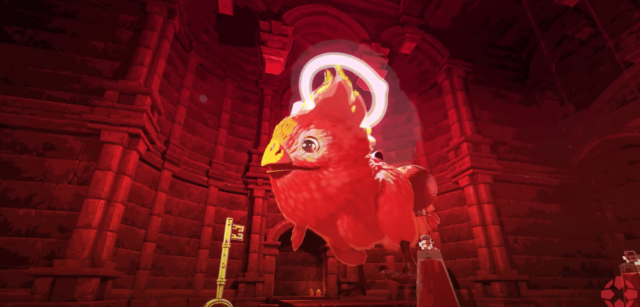 1. Doom Eternal: The Ancient Gods DLC
If you only have a switch but long for some serious combat, Doom Eternal: The Ancients Gods DLC (while it is a first-person shooter) may be a good option for you. Protect humanity after a demon army has invaded earth, travel through dimensions to prevent eternal destruction. The DLC is available on the Nintendo EShop for just £26.99. If you want to catch the original version of Doom Eternal, it's available on the Eshop for 50% off at £24.99, it'll be gone in 6 days, so be quick!
2. BPM: Bullets Per Minute
BPM: Bullets Per Minute was announced by the Guerilla Collective and is basically, a musical first-person shooter, set…in the underworld. Who would've thought this would be the thing of 2021? Test your rhythmic skills and face the Lords of Helhem.  BPM is out on PC but will be available for other consoles such as PS4 and Xbox One in the winter of 2021.
3. Lake
Looking for cosy games? Why not try being a mail carrier for a day? Join Meredith Weiss on a hometown adventure, while…well, delivering mail. Discover the secrets and emotional burdens citizens hold, perhaps you can help them or maybe even help Meredith or even yourself as you learn something new along the way. Enjoy the beautiful scenery and wholesome music. The demo is available to download on Steam, enjoy while waiting for the full game to be released for Xbox and PC in autumn.
4. Yakuza: Like a Dragon
Sega's Yakuza: Like a Dragon, which was released in 2020 is now available for Xbox Gamepass, it's a turn-based style RPG that throws you into the life of Japanese crime in Yokohama. Follow through with engaging characters and a new direction for this beloved franchise.
5. Dungeons & Dragons: Dark Alliance
This coming Tuesday on the 22 June, Dungeons & Dragons: Dark Alliance will be available on the Xbox Game Pass.  Tuque Games takes a classic tabletop game and turns it into a third-person action RPG. Available in multiplayer mode and to increase the chaos four players are accessible in co-op mode.
6. Sea of Thieves: A Pirate's Life 
If constantly slashing through a pile of deadly bones, constantly blocking water leaks in ships and scrambling across the boat while getting fired at JUST to revive your shipmates wasn't enough, we now have Sea of Thieves: A Pirates Life.  With Rare Ltd. Partnered with Disney, they've created a game heavily inspired by the Pirates of the Caribbean, you can now follow through with a new, magical, story adventure. Sea of Thieves: A Pirates Life is available on Xbox, PC and Steam, but with Xbox Game Pass, if you've already gotten hold of Sea of Thieves,  A Pirate's Life is free!
7. Strange Brigade
Delve into the 1930s, a Strange Brigade is a third-person adventure where you can encounter mummies, slide through deadly booby traps and go around avoiding minotaurs. This is the perfect game if you've been longing for an Egyptian adventure, if you got the chance to travel why not take a small, life-threatening trip to Egypt?  Compatible with multiplayer and available for Nintendo Switch now!
Got enough games on your hands now? Like a hand wrapped package, savour and enjoy these well of fantastic games. The E3 conference surely outdid itself this year.