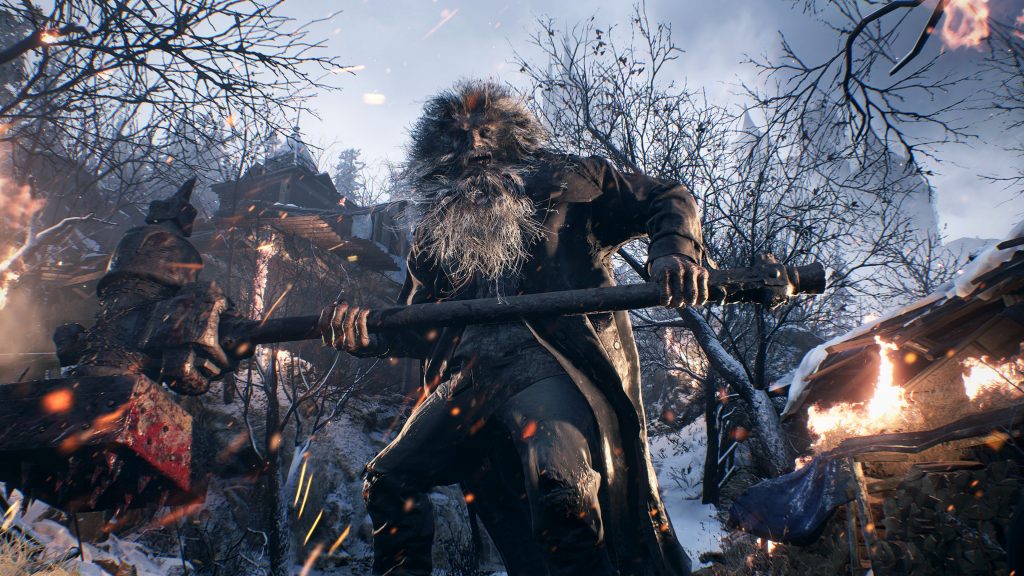 A new Resident Evil Village trailer has been released which reveals the games new upgrades.
The trailer shows that players can now hunt animals in order to cook meat, fish and poultry which allows permanent upgrades for Ethan Winters in The Duke's Kitchen. Some of the larger animals such as rams and boars will attack the player, so is up to the player to decide whether to risk wasting their arsenal for the possible reward they could get. You can watch the gameplay trailer below:
The update allows players to upgrade weapons using Lei, Resident Evil Village's in-game currency, which players can get their hands on from dead enemies, as well as sometimes obtaining valuables on the corpse. Another way of getting Lei is to find the hidden treasures throughout the game's world which The Duke will trade with the player.
Lei currency can be used to purchase supplies such as arsenal, extra baggage, medicine and more weapons such as pipe bombs.
Capcom will be hosting a Resident Evil showcase on April 15 at 3pm PT / 6pm ET / 11pm BST. The event is said to release a new gameplay trailer, 'along with a few other surprises as well'.