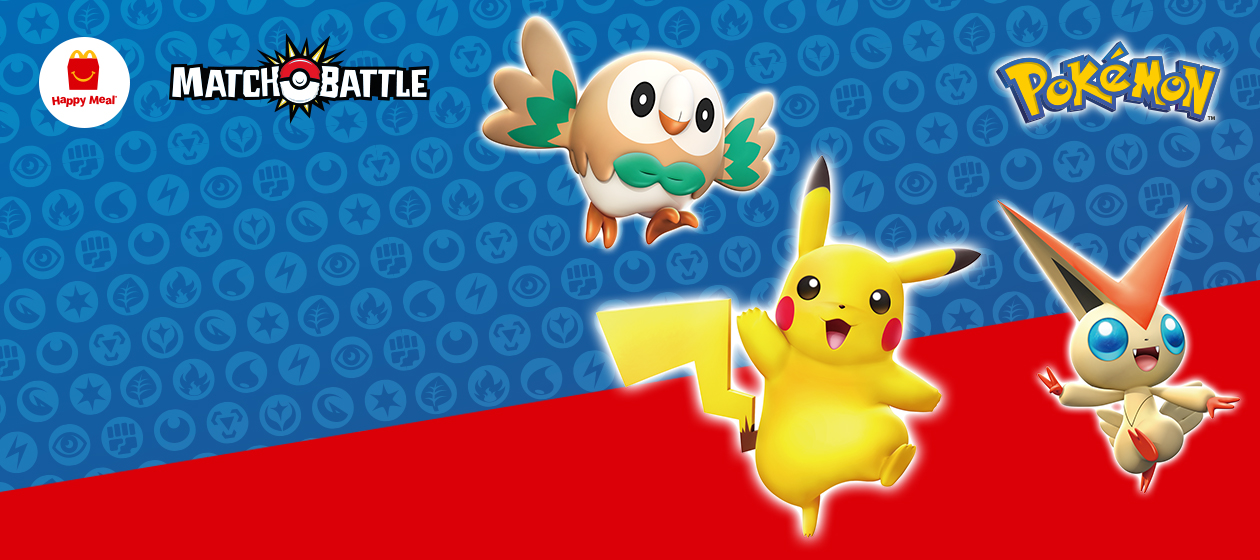 Pokemon cards have been around since 1996 and have always been a fairly popular collectible. However it's safe to say that their popularity has made a massive resurgence in recent years. Collectors and scalpers have begun buying up as many packs as they can find. Whether it's to build their decks or to sell off the cards at a higher price. Some stores even saw people lining up outside before open to buy up their stock of Pokemon cards. So why would McDonald's be any different?
The Pokemon Cards of McDonald's 2021
Pokemon already teamed up with McDonald's last year in order to celebrate the franchise's 25th anniversary. For the collaboration McDonald's distributed Pokemon cards within their Happy Meals, a nice alternative to the usual plastic toy. There were 25 cards in the set being the 24 starter Pokemon, across all 8 generations of the franchise, and Pikachu. However each card also had a holographic version increasing the number total cards to 50.
This of course meant that there were some cards more rare and more valuable then others, which brought problems. Collectors and scalpers in the US immediately began buying as many Happy Meals as they could to get their hands on the cards. The demand created a shortage of cards to distribute in Happy Meals leaving many kids who just wanted a neat card with their McDonald's left with nothing. Meanwhile scalpers were reselling the cards online to other Pokemon card collectors.
This issue got so bad that when the promotion later came to the UK they had to implement restrictions. McDonald's restaurants were limiting the number of additional toys and cards customers could get to one per customer. This meant that people buying multiple Happy Meals to get the cards would not get a Pokemon card for every individual Happy Meal they ordered. This restrictions help to prevent the shortage issues.
McDonald's Brings Pokemon Back for 2022
After the popularity of 2021's Pokemon promotion is appears that McDonald's have partnered with the franchise again for 2022. The promotion is being referred to as Match Battle and will feature new toys and cards in its Happy Meal. Customers and Pokemon fans will be able to get a pack of four Pokemon cards, a special Pokemon coins and Pokemon themed spinners with their Happy Meals. The Happy Meal box itself also now has a Pikachu designs complete with pop up ears.
McDonald's are looking to avoid the issues that they had with last years promotion to make sure there is enough for everyone. McDonald's restaurants everywhere will be implementing the same restrictions used by the UK branch during the 2021 promotion. Once again customers will not be able to receive more than one set of additional toys and cards by purchasing multiple Happy Meals. This will prevent people from buying many Happy Meals just for the toys reducing concerns about wasted food. It will help to stop the shortage issue from last year happening again.
The Cards Available In 2022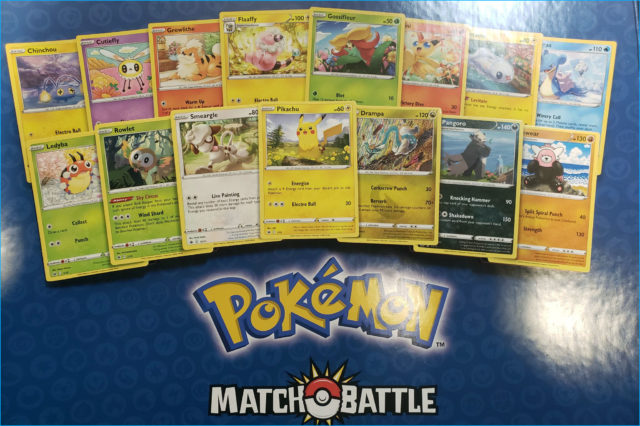 Of course the biggest question on every collector's mind is what Pokemon cards are available this year? The 2022 Match Battle set is smaller that the previous 2021 set with only 15 unique cards. However once again every card also has a holographic version increasing the total to 30. The only two returning Pokemon from last year's promotion are Pikachu and Rowlett who appear on new cards for the new set. Every other card features a Pokemon that was not present in last year's promotion. The full list of new Pokemon is: Chinchou, Cutiefly, Growlithe, Flaaffy, Gossifleur, Victini, Tynamo, Lapras, Ledyba, Smeargle, Drampa, Pangoro and Bewear.
Of course with the return of holographic cards there are still some that are more valuable than others. Once again collectors and scalpers will most likely be trying to their hands on the more rare cards of the set. However, with the restriction in place there is no longer a concern about them buying out the whole stock. Overall 2022's promotion is looking to be more enjoyable for the casual consumer and Pokemon fan than the previous year's.
Sign up for our newsletter from the website.
Instagram: Go2GamesShop
Twitter: Go2Games
Youtube: Go2Games.com
Facebook: Go2Games.com
Store: Go2Games.com
Check out our Back To School Voucher Code with 5% off all Back To School products! Use code 'BTS05' for 5% off!