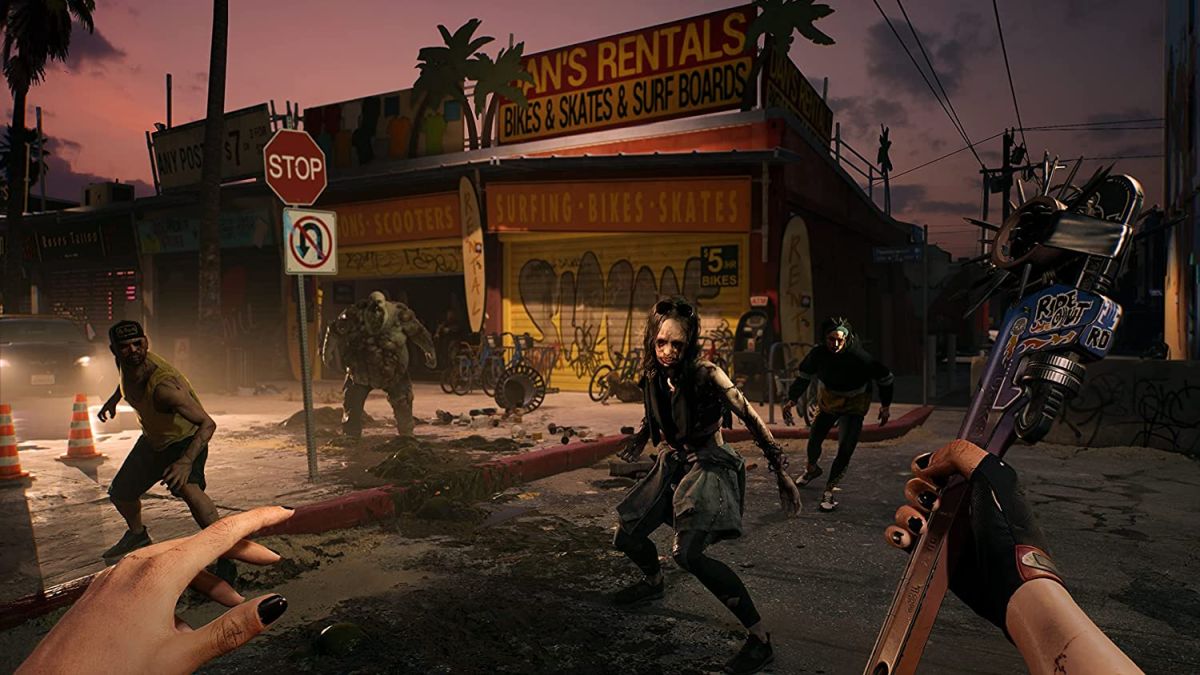 An Amazon listing recently went live revealing Dead Island 2's new box art and a few game teasers – nearly 9 years after it was first unveiled!
If the long-delayed game's PS4 listing on Amazon is to be believed, Dead Island 2 is set to release on 3 February 2023.
Dead Island 2 takes place across some of the most iconic locations in Los Angeles "now stained with horror, in an exciting pulp journey from the verdant suburbia of Beverly Hills to the quirky promenade of Venice Beach".
Several screenshots of gameplay have also been made available, alongside a release trailer.
Dead Island 2 Trailer – E3 2014
The game starts in a quarantined LA, crawling with zombies after the spread of a deadly virus.
Dead Island 2 boasts that it has hundreds of LA-themed variants of zombie which "look and react realistically" and can be customised with their own mutations and attacks. Combat also delivers an intense and gory first-person experience, with plenty of weapons and tactical moves to battle the zombie takeover.
It has been confirmed that Dead Island 2 will have at least six playable characters – an increase from only four in the previous games in the series. Each character has their own unique personality and dialogue, with additional customisation options.
The Day 1 Edition includes "Memories of Banoi Pack – Banoi War Club", "Memories of Banoi Baseball Bat", "Weapon Perk – balanced" and "Personal space skill card".
Dead Island 2 has already been confirmed as an Epic Store exclusive, and chances are that the PC version won't come as a physical boxed copy.
Dead Island 2 will also be available on PlayStation 5, PlayStation 4, and Xbox Series / Xbox One.
Sign up for our newsletter from the website.
Instagram: Go2GamesShop
Twitter: Go2Games
Youtube: Go2Games.com
Facebook: Go2Games.com
Store: Go2Games.com
Check out our Back To School Voucher Code with 5% off all Back To School products! Use code 'BTS05' for 5% off!