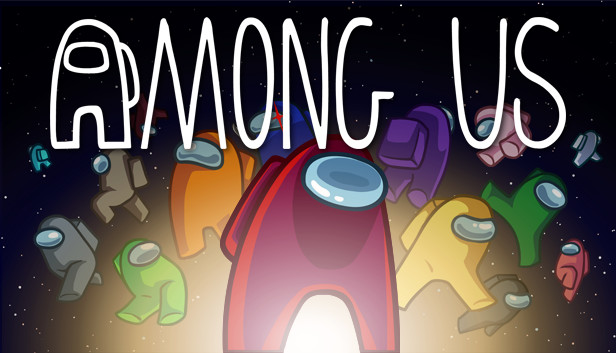 One of the most surprising highs during the global pandemic was the multiplayer deduction game Among Us, which was originally released in 2018, soared to new heights with its rapid popularity increase.
Now, publisher Maximum Games have released a preview of the collector's editions that will be released later this year.
Among Us Collector's Editions
Imposters and crewmates alike will be able to collect three different versions of the whodunnit game for the Nintendo Switch, PS4, PS5, Xbox One and Xbox Series X/S. Each edition will be packed full of goodies which we will rundown here for you. Each version includes the game and all the DLCs. No release date has been announced, only that the collector's editions will come out later this year.
Crewmate Edition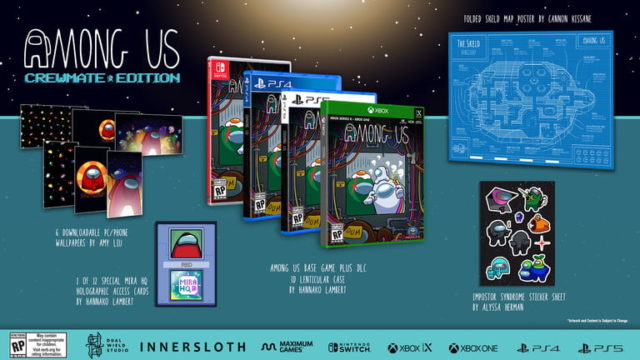 The first version is the Crewmate Edition is priced at $30 (est. £22). It includes a 3-D lenticular case, stickers, holographic access cards, a poster, and exclusive downloadable content.
Imposter Edition
The second version is the Imposter Edition is priced at $50 (est. £36) and comes with everything included in the Crewmate Edition, plus a purple crewmate plush, a lanyard, enamel pin, and a limited edition Imposter Edition box.
Ejected Edition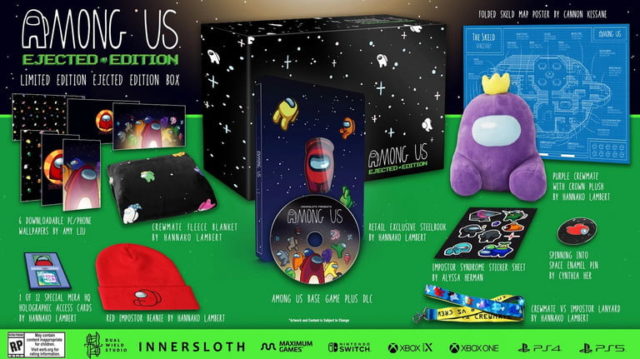 And lastly, the final version is the Ejected Edition priced at $90 (est. £65). It comes with everything included with the previous editions, as well as a crewmate fleece and imposter beanie.
Among Us Updates
As well as the collector's editions announcement, Innersloth also announced a new update for the online game, fixing several bugs, introducing a new task, and adding new language settings!
latest bug update is out now! 🔪 🐛

version 2021.6.30 features:
• new vent cleaning task!!!
• new translations: Traditional and Simplified Chinese & Irish
• getting stuck in place is fixed
• scaling on "SHH" screen fixed
• and more!

full dev log: https://t.co/KjUrmG9zoL pic.twitter.com/0OilFkOtD4

— Among Us (@AmongUsGame) July 7, 2021
The new task will see players clean out the vents the imposters use to transverse the map. While it is being cleaned out, imposters will be unable to use it and if an imposter is already in there, they will be dramatically revealed, making some tense interactions between the crew.
The new languages on offer are Traditional and Simplified Chinese, as well as Irish; the first major title to be officially translated into Gaelige and is considered a win for the Irish community for helping to keep the minority language alive.
Grab these voucher codes for our website for some discounts! Offers must end July 14!
Use TPOINT10 – For 10% off Two Points Hospital (Xbox One)
Use BLOOD10 – For 10% 0ff Bloodborne – GOTY Edition (PS4)
Use SQUAD10 – For 10% off Star Wars: Squadrons (PS4)
Use GEARS10 – For 10% off Gears 5 Standard Edition (Xbox One)
Use VULCAN10 – For 10% off Roccat Vulcan 121 – Mechanical RGB Gaming Keyboard
Use VULCANRGB10 – For 10% off ROCCAT Vulcan 120 – Mechanical RGB Gaming Keyboard
Use KHAN10 – For 10% off ROCCAT KHAN Aimo 7.1 High-Resolution RGB Gaming Headset – White
Use KAIN10 – For 10% off Roccat Kain 202 Aimo RGB Wireless Gaming Mouse – White
Sign up for our newsletter from the website.
Instagram: Go2GamesShop
Twitter: Go2Games
Youtube: Go2Games.com
Facebook: Go2Games.com