The Art Director for Assassin's Creed is taking on a new leap of faith
Raphael Lacoste, the art director for Assassin's Creed announced on Twitter that he would be leaving Ubisoft after 16 years of working there.
He said he decided to "set sails on new adventures and challenges" and explained in another tweet that he would be joining the ranks of Haven Studios, a new independent studio based in Montreal.
He explains that Ubisoft has been "a nice home for 16 years but it's time to take another leap of faith".
Good morning all,

It is not without emotions I have to tell you that after 8 assassins, 16 years at Ubisoft I have decided to set sails on new adventures and challenges. 1/3 pic.twitter.com/ZynG1pXoK9

— Raphael Lacoste (@raphaellacoste) July 21, 2021
Who is Raphael Lacoste?
Raphael Lacoste has been the franchise's art director for almost 10 years and has worked on several Assassin's Creed games, including the original, Revalations, Black Flag, Origins and Valhalla, as well as the Prince of Persia series.
He has also worked in the film industry as a matte painter and senior concept artist for films like Terminator Salvation, Journey to the Center of the Earth, Death Race, Immortals 2011, Repo Men, and Jupiter Ascending.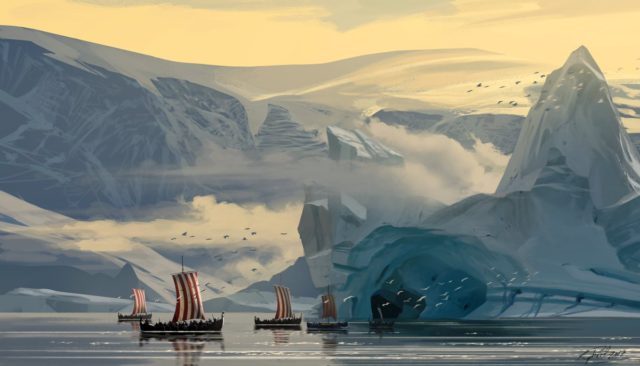 He will now be joining Haven Studios as the new Art Director and explains one of the best moments of his career was creating the original Assassin's Creed due to the hands-on approach he had with the concept art and working in a team.
It seems he will be helping with the new and original IP for PlayStation.
Grab these voucher codes for our website for some discounts! Offers must end on August 2!
Use ODYSSEY10 – For 10% off Super Mario Odyssey (Switch)
Use POINT10 – For 10% off Two Points Hospital (Xbox One +  PS4 )
Use EVOLVED10 – For 10% Off Ark Survival Evolved (PS4)
Use DCGIRLS10 – For 10% off DC Super Hero Girls (Switch)
Use VULCAN10 – For 10% off Roccat Vulcan 121 – Mechanical RGB Gaming Keyboard
Use VULCANRGB10 – For 10% off ROCCAT Vulcan 120 – Mechanical RGB Gaming Keyboard
Use KHAN10 – For 10% off ROCCAT KHAN Aimo 7.1 High-Resolution RGB Gaming Headset – White