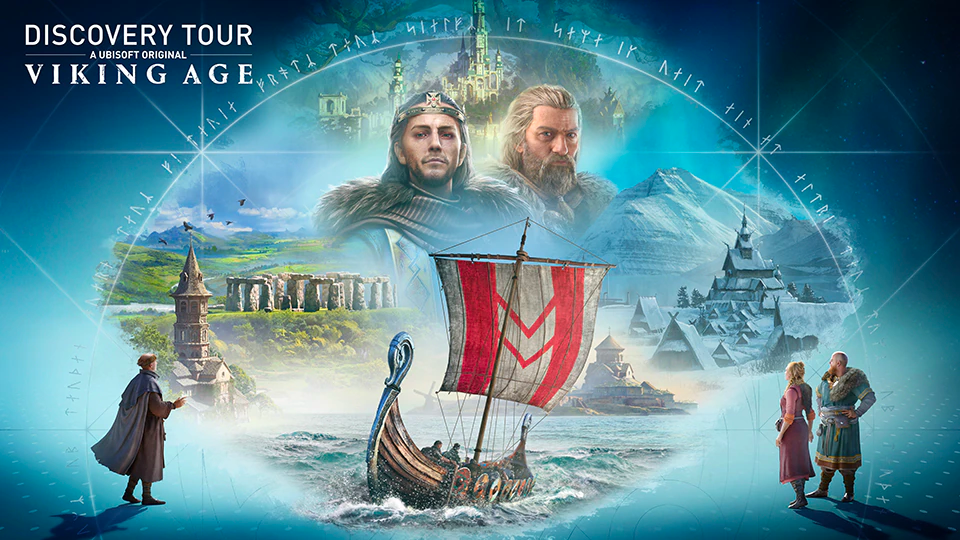 Valhalla is offering you the chance to journey back to the Viking era in a more educational experience…
Ubisoft had great success offering players of the Assassin's Creed franchise the chance to learn about Ancient Egypt and Greece in its Discovery Tour expansion for Assassin's Creed: Origins and Assassin's Creed Odyssey respectively.
Now they are back with a new Discovery Tour expansion for Assassin's Creed: Valhalla and it is going to be even more immersive and interactive than ever before.
Valhalla's Discovery Tour
The Discovery Tour expansion has been designed with input from historians and archaeologists and features items from the collections of museums including the UK's Hampshire Cultural Trust, Preston Park Museum & Grounds, York Archaeological Trust, The British Library, as well as France's Réunion des Musées Nationaux and Denmark's National Museum.
Unlike the previous Discovery Tours where players embarked on guided tours, players in the Valhalla Discovery Tour will be allowed to take on the roles of different characters, following their stories and completing quests and exploring the 9th century England and Norway at their own pace.
With our new approach, players are placed at the core of a unique interactive experience where they see history in the making through the eyes of people of the time. We have designed Discovery Tour: Viking Age to be both fun as a video game and effective as a learning too. – Maxime Durand, World Design Director at Ubisoft Montreal.
It is free for anyone that has a copy of Assassin's Creed: Valhalla as long as you have the 1.3.2 update which set the groundwork for the Discovery Tour before its release. It is also available to purchase as a stand-alone version on PC and Epic Games Store for £16.99, with stand-alone versions for other consoles to be available at a later date.
Grab these voucher codes for our website for some discounts! Offer ends November 1st!
Use ARKEVOLVED10 for 10% off ARK: Survival Evolved (Code In A Box) (Switch)
Use ULTRAMOON10 for 10% off Pokemon Ultra Moon Fan Edition (Nintendo 3DS)
Use ULTRASUN10 for 10% off Pokemon Ultra Sun: Fan Edition (Nintendo 3DS)
Sign up for our newsletter from the website.
Instagram: Go2GamesShop
Twitter: Go2Games
Youtube: Go2Games.com
Facebook: Go2Games.com