Many are prepared to forgive the disaster that was Cyberpunk 2077's launch, and CD Projekt Red reveals that the game's sales are on the rise.
It's been a year and a half since Cyberpunk 2077 first hit shelves and digital storefronts, but the sting of December 2020 is still felt by many. Along with No Man's Sky, CD Projekt Red's open-world sci-fi RPG has gone down as one of the most disastrous video game launches in recent history. It's true that the developer has since managed to patch out a lot of issues that plagued it upon release, but some are still experiencing issues. However, that doesn't appear to have impacted recent sales figures too much.
According to a report from Gamesindustry.biz, sales of Cyberpunk 2077 have increased, with revenues up around 9% year-on-year, and the numbers show that CDPR has made $50.4 million. The results represent the first three months of this year, ending March 31, and it seems as though this increase in sales could be down to the current-gen versions of the game that were launched earlier his year.
CD Projekt Red's CEO Adam Kiciński has said that the release of Cyberpunk 2077 on PS5 and Xbox Series had a "positive impact" on sales figures. During a presentation for investors, it was revealed that, before the launch of current-gen console versions, the PC version of the game accounted for the majority of sales. Once the PS5 and Xbox Series ports released on February 15, sales "more than doubled." While PC sales seem to have remained flat, it was the PlayStation that accounted for a significant portion of console sales, though Xbox purchases were also substantial.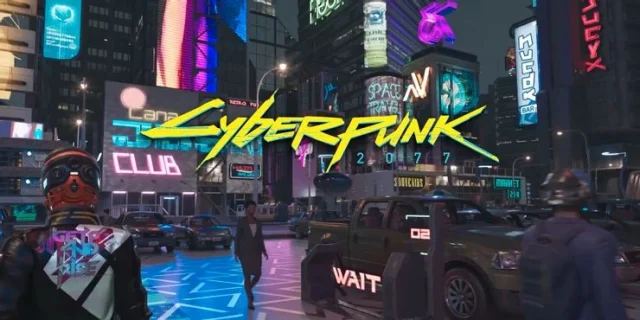 As for the future of the game, CD Projekt Red is currently working on Cyberpunk 2077 DLC. A recent leak appeared to reveal the expansion's entire story, and the studio has said that it is dedicating the bulk of the development team to the new content. On top of that, there's also been some discussion about the next Witcher game, which is being built in Unreal Engine 5, as well as news that The Witcher 3 will be coming to current-gen systems sometime this year.
Spending eight years in development and costing roughly $174 million, Cyberpunk 2077 is one of the most expensive games ever made, even beating out the likes of Grand Theft Auto 5 and Destiny. That just makes the calamitous release towards the end of 2020 that much more tragic. However, the studio is continuing to make changes to improve on the original iteration of the game, and it looks as though it's going from strength to strength, based on these recent sales figures.
Cyberpunk 2077 is available now on PC, PS4, PS5, Xbox One, and Xbox Series X/S.
Sign up for our newsletter:
Instagram: @Go2GamesShop
Twitter: @Go2Games
YouTube: Go2Games.com
Facebook: Go2Games.com
Store: Go2Games.com