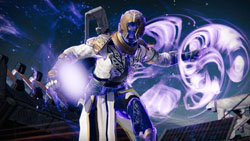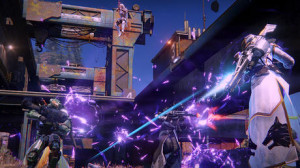 In the works…
…It's Destiny 2!
I'm sure that the majority of us were wondering when this was going to be announced, yes?
Eric Hirshberg, Activision Publishing CEO, revealed that development has begun on the next "full game" in the Destiny series, during a post-earnings financial call.  "Work has also begun on future expansion packs, as well as on our next full game release.", Hirshberg stated on the future of Destiny.
According to Activision, Bungie has a Lord of the Rings-sized narrative in mind for Destiny, which is not altogether surprising, considering that Activision Publishing has a 10 year vision for the Destiny franchise. In addition to this the 2012 contract deals, according to Bungie-Activision, that emerged called for multiple sequels to the game.
We have seen very recently that Destiny has 9.5 million "registered users" and that the average player is spending around 3 hours in the game every day. In spite of this, we have no further information at present, from Activision, on a release date for Destiny 2.
Following this, an Activision representative has said, "At Activision we are very pleased at the launch of Destiny and look forward to working with Bungie to expand the universe over the course of our 10-year relationship. We have nothing further to announce at this time."