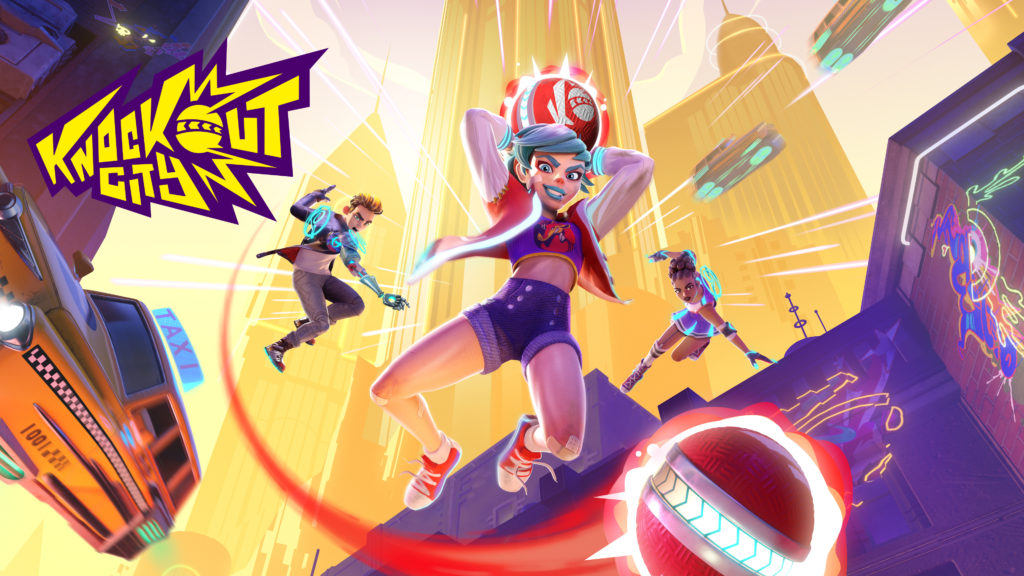 Electronic Arts has partnered with Mario Kart Live developer Velan Studios for a team-based multiplayer game Knockout City.
EA has described the game as a 'an action-packed team-based multiplayer game that brings skill, depth and style to the game of dodgeball.' They disclaimed 'Whether it's 3v3, 4v4 or free-for-all quick matches in Street Play, competitively ranked games in League Play or a hosted experience in a Private Match, the fight to take down rival Crews takes many forms.'
Players in Europe and North America will have access to play the game on PC throughout the first beta taking place between February 20th and 21st on Origin and Steam.
The full game will  be released on May 21st on consoles such as PS4, Xbox One, Nintendo Switch and PC. PS5 and Xbox Series X and Series S will also have access to the game through backwards compatibility with performance enhancements.
Welcome to KNOCKOUT CITY! 💥 It's Not Dodgeball. It's DodgeBRAWL. #KnockoutCity – Join the brawl May 21. @knockoutcity https://t.co/v6QpWThOZ8 pic.twitter.com/UcEdx5CwP3

— Electronic Arts (@EA) February 17, 2021
Once the game is released EA stated that all players will have access to a free trial for a period of time, with players who choose to purchase the $19.99 game will be able to transfer their progress from the first beta that takes place.
CEO of Velan Studios Karthik Bala declared  'At Velan we obsess over finding new play experiences. Knockout City starts with the deceptively simple concept of throwing and catching a ball and layers in an incredible amount of skill, depth and style, for a refreshingly fun competitive multiplayer experience that you have to play to believe.'
Bala continued to say 'It ain't just dodgeball, it's dodgeBRAWL. Since we first found that magic in the game, we haven't been able to stop playing and we can't wait to share that experience with some of you during this weekend's first closed beta.' Fans will not have to wait too long after the beta weekend to get their hands on the game in May.