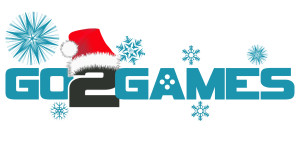 Our urgent appeal and sincerest apologies
Glitch causes items to be sold on Amazon for 1p
This is an appeal to all buyers who placed orders affected by the Amazon 1p glitch on Friday 12th December 2014.
We would like to take this opportunity to issue a sincere apology and appeal for the understanding of our customers regarding a software failure which occurred on Amazon.co.uk for one hour on the evening of Friday 12th December 2014.
This software glitch impacted a large number of retailers on the Amazon marketplace, causing all items to be listed for sale for only 1 penny across the channel. This glitch has been featured on several major news outlets over the weekend.
http://news.sky.com/story/1391548/glitch-causes-items-to-be-sold-on-amazon-for-1p
http://www.cnet.com/news/amazon-glitch-leads-to-items-being-sold-for-almost-nothing/
http://www.independent.co.uk/news/uk/home-news/amazon-1p-glitch-software-error-sees-hundreds-of-items-sold-for-fractions-of-their-value-9923730.html
Unfortunately, as we are a small, independent retailer, this glitch has hit us quite severely.
With this in mind, we are appealing to all buyers for their understanding during this time, and with humble sincerity, would request the return of any goods which have been purchased during the time of this Amazon glitch.
So that the impact upon our customers is minimal, please note that Amazon are aware of the issue and are willing to provide paid postage labels for any return made to them for orders which have already been dispatched. This can be arranged via Amazon > Your Account > Your Orders > Return Item, at which point Amazon will provide a paid shipping label for your return.
We hope that we are able to work with our customers at this festive time of year to reduce the effect of the impact upon our company, our existing and any new customers, and all of the hard-working staff at Go2Games.
Obviously we are not alone in this and many small merchants have been affected, so we are urging customers to please share this status to try and spread the understanding of the impact this has had on smaller businesses and their employees who are directly affected by this event. We, and I'm sure many others, will be eternally grateful for any support we receive in this matter.
We would also like to take this opportunity to thank any buyers who have already been in contact regarding this event. As you can imagine, we have seen very mixed responses and we have seen our busiest weekend yet in terms of service. Your positive responses have touched the hearts of our customer services staff, and we can only express our gratitude for the support we have received during this time.
Please be assured that we are seeking action against the company responsible and that we are in talks with Amazon directly to ensure a resolution so that this does not happen again.
If you require any assistance or any further information at all, we are available via Freephone 0800 862 0440 Monday – Friday between 9:00am – 5:30pm, or can be reached via email at [email protected]
Amazon are available to contact via Freephone 0800 496 1081.
We kindly thank you for your understanding and sincerely apologise for any inconvenience which has been caused.
Wishing you all the best for the holiday season!
The Team at G2G