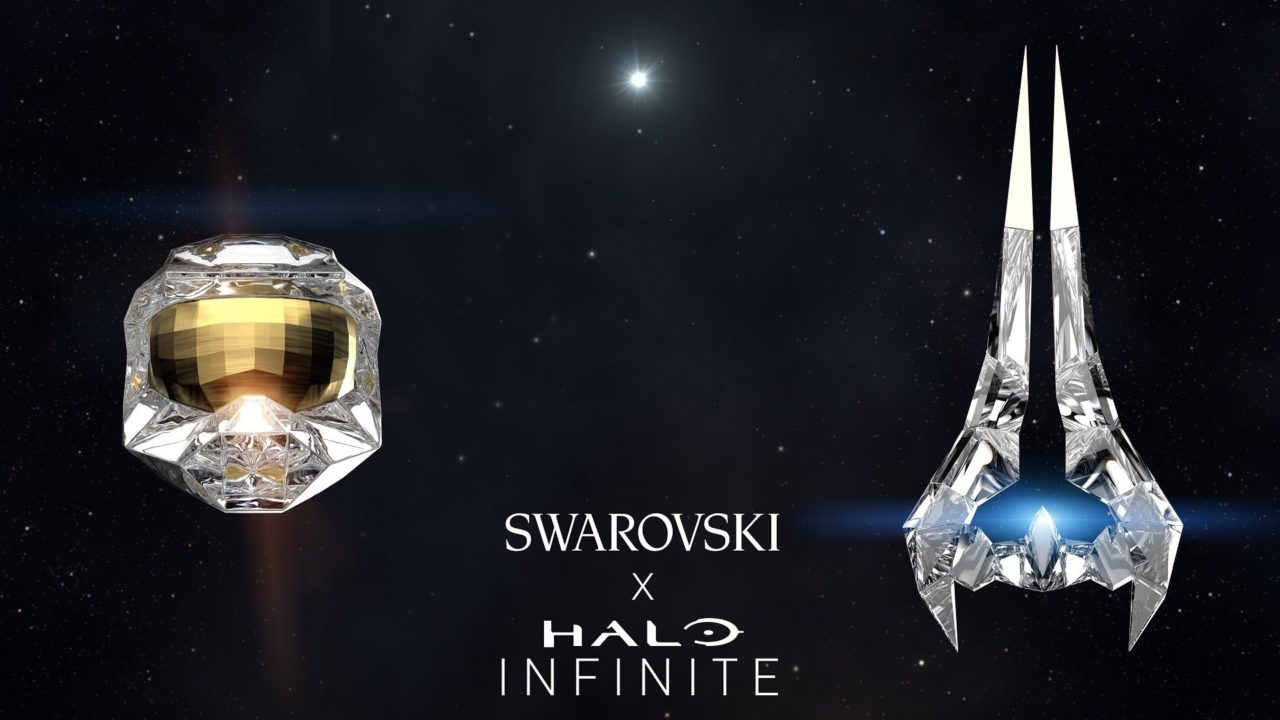 Merchandise keeps becoming more extravagant these days…
Do you ever look at your favourite gaming merch and think: "why don't I have a Swarovski crystal version of that?"
Well, if you do have that very obscure thought, you're in luck. To celebrate Halo's 20th anniversary and the upcoming release of Halo Infinite, Xbox has teamed up with the popular crystal company, Swarovski to produce Halo-themed crystals that fans can win via sweepstakes or charity campaigns.
Halo x Swarovski
Swarovski has made a Master Chief Mjolnir helmet made with 140 facets from a single piece of crystal, and a pointy Covenant Energy Sword featuring 204 facets from 13 different cut crystal pieces, and two polished steel tips. Only 117 sets have been made, which many will recognise as a reference to Master Chef's Spartan number.
To be able to have a chance at winning the stunning replicas, there are two ways for someone to enter. The first option is by walking into a Swarovski store, either in  France, Germany, UK or USA, between December 1 and December 15, and scan the QR code next to the Halo crystal collectables on display. You can also enter online at Swarovski.com or Swarovski social media channels and click on the Halo sweepstakes link to enter.
Another way to enter is via StockX 'Campaign for a Cause' benefitting Gamers Outreach. From December 9 through til December 13, customers can submit a $10 donation on StockX for a chance to win. Countries/regions that are eligible are the USA, Canada (excluding Quebec), France, Germany, UK, Mainland China, Taiwan Region, Japan and South Korea.
Master Chief Helmet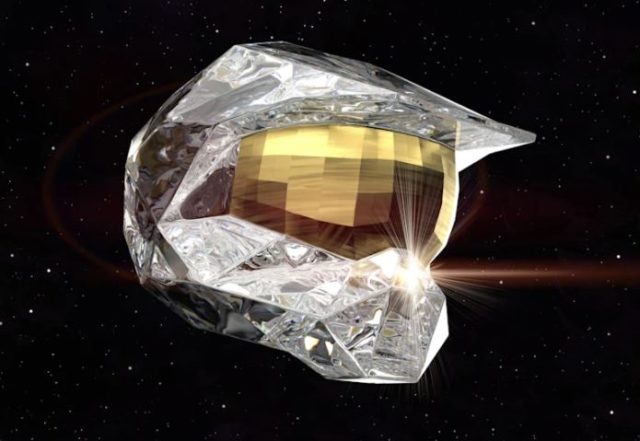 Following themes of fearless exploration, heroism, and untethered imagination, this Master Chief Helmet figurine is a tangible reminder to work towards your every goal.
Energy Sword
Embody the hero for every adventure to come with the power of the Energy Sword in crystal form.
Halo Infinite's campaign launches December 8 on Xbox One, Xbox Series X/S and PC, with the multiplayer mode out now.
Happy Black Friday! Check out our offers here!
Sign up for our newsletter from the website.
Instagram: Go2GamesShop
Twitter: Go2Games
Youtube: Go2Games.com
Facebook: Go2Games.com