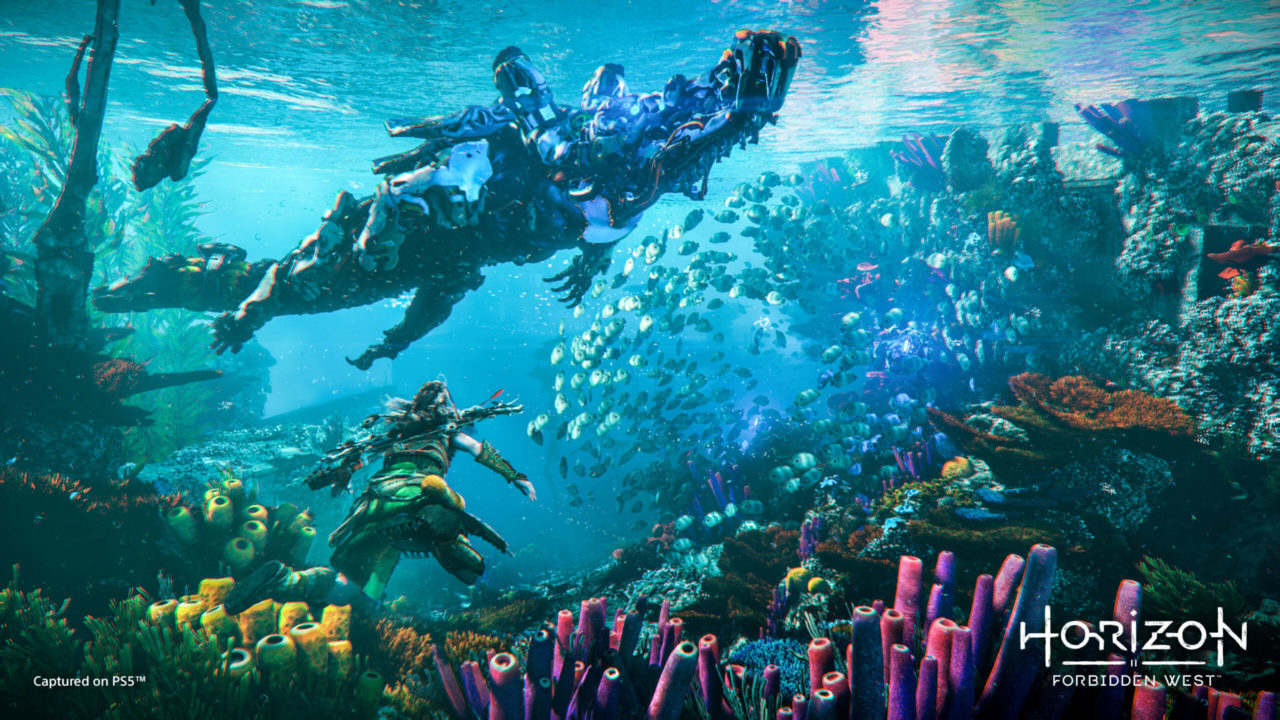 Following Guerrilla Games dropping a 14 minute gameplay demo for the upcoming title Horizon Forbidden West there have been many questions about the differences in the game for each console as the game will be available for PS5 and PS4. 
In an interview with French YouTuber Julien Chièze, Guerrilla Games confirmed that the PS5 version of Horizon Forbidden West will include a 60fps mode, doubling the frame rate of the original PS4 game. To achieve this frame rate there will have to be visual cutbacks made elsewhere, which are not clear at this time.
The PS5 version will also feature upgrades such as 3D audio, as well as DualSense haptic feedback and adaptive trigger support, which will provide players will unique sensations like the tension when drawing back a bow.
There has been no confirmation as to when Horizon Forbidden West will be released, however, PlayStation Studios head Hermen Hulst claimed that the team is on track to release the game towards Christmas of 2021.