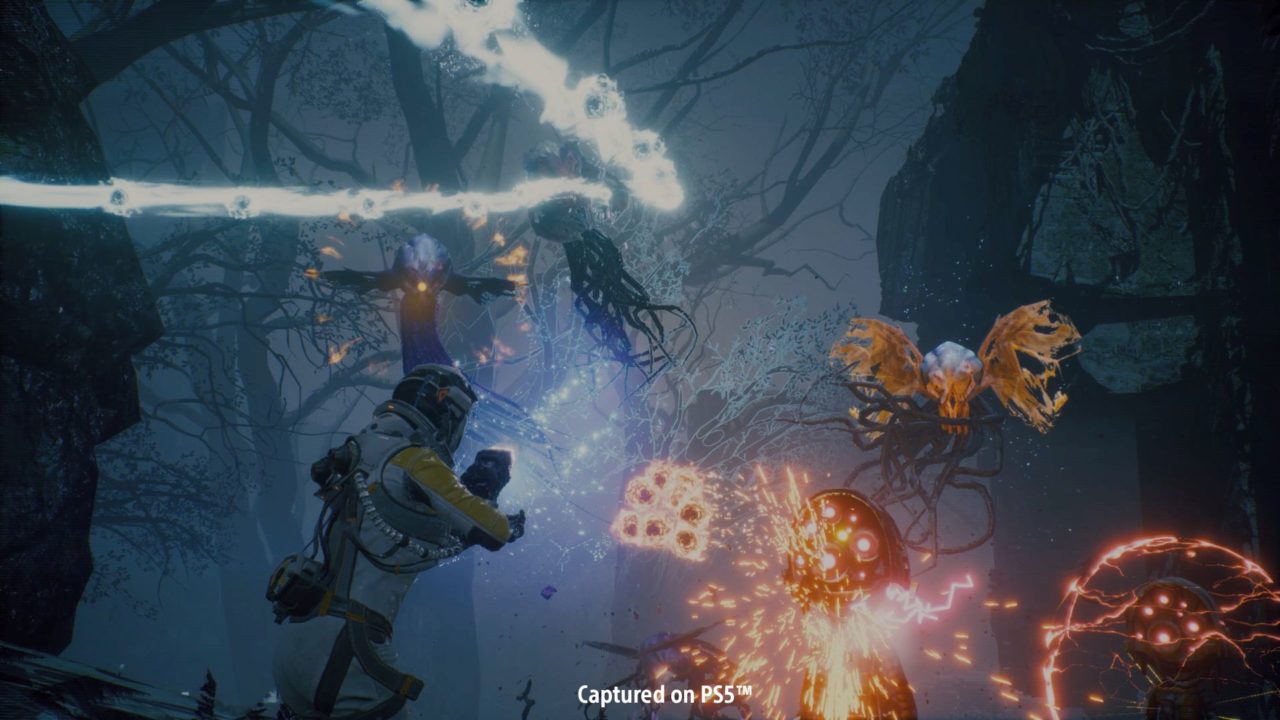 The PS5-excusive Returnal is available from today. Yesterday Housemarque released a  30-minute video which gave players a real idea of what to expect from the rougelike world.
The video portraits elements of multiple runs, allowing players to see what it will be like to take on the role of Selene, an explorer who has crashed on a hostile alien world, with her story changing every time she dies.
The different biomes featured will all have a different feel, as well as enemies approaching players differently. Similarly to other single player games, the game will sometimes cross over with the experience of other players. For example players may come across a shadow of a defeated player that you can then choose whether to avenge them, or fight as an infected enemy.
Returnal is out now for PS5 and is available to purchase at Go2Games.