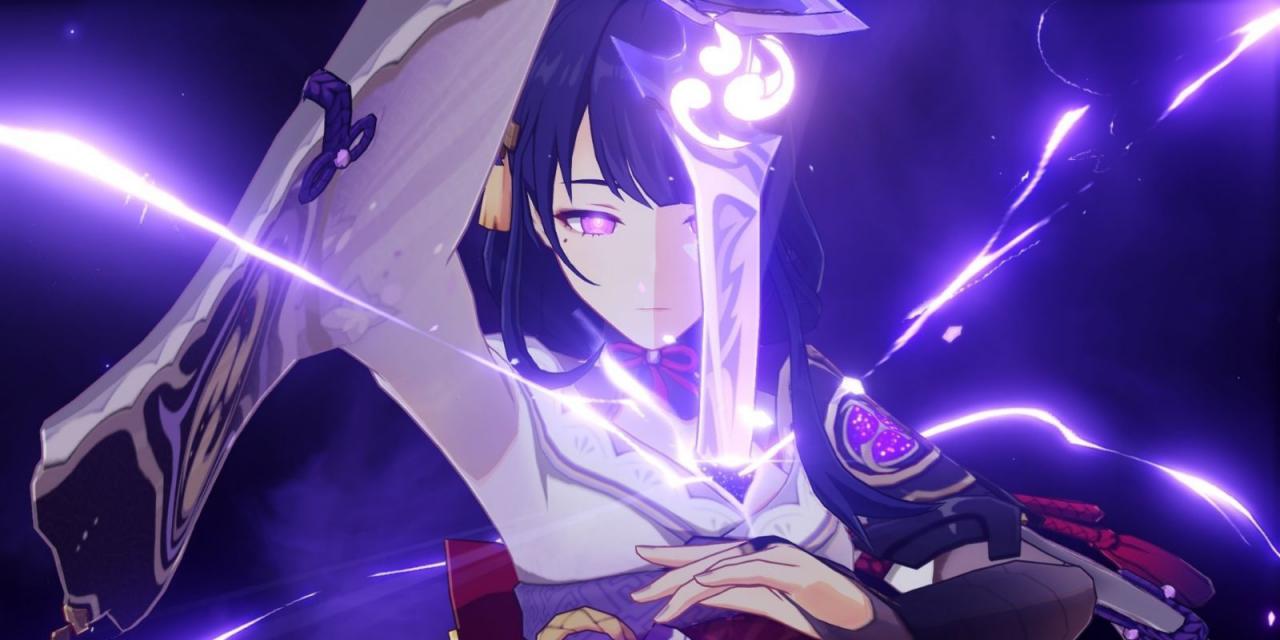 MiHoYo's lawsuit against Bilibili signals a crackdown on leaks – fans are calling it the 'leakers hunt decree'
The anniversary of Genshin Impact is quickly approaching, but instead of celebration, there's plenty of tension in the community. The 'leaker hunt decree', named after the Vision Hunt Decree from the game, has left a sour taste in everyone's mouths.
A huge portion of Genshin players rely on leaks in order to manage their in-game currency and spend wishes effectively.
Genshin, though free-to-play, can be a pricey game: it costs £89.99 for 6,480 genesis crystals (without top-up bonus). That's enough for just 40 (and a half) pulls. With the pity system, it takes a maximum of 180 pulls to get the limited five star character that you want, or 4 and a half top ups. The short of it is that a limited five star character can set you back by a maximum of £404.95.
Please bear in mind that this does not include any top-up bonuses and is the absolute maximum cost. Most players will get a 5 star character between the 70 and 80 pull mark with a 50/50 chance of it being the limited character. With the double top-up bonus on your first purchase, you could snag a five star with just one £89.99 pack, for example.
To combat these high costs, most free-to-play and light-spender players save up the precious primogems they earn in-game. Leaks have therefore been essential for currency management; you can't save up for a super OP upcoming 5 star if you don't know they exist, and you spend all your primos on the current banner.
Unsurprisingly, miHoYo's tackling of leakers has led many players to fear that they won't be able to save and spend efficiently. Powercreep is a prominent issue in gacha games that often pushes F2P and low-spending players, who don't open their wallets for the newest OP character, out of the endgame content.
Though it is not as worrying of an issue for a PvE game like Genshin, players still want to be able to clear the endgame content, such as the Spiral Abyss, without having to fork out hundreds.
But it's not just this practical side of things that upsets players regarding the leaker hunt decree. Many fans enjoy the hype that builds around upcoming Genshin characters and content with leaks. Without an update roadmap or leakers to provide content, there's nothing to really look forward to in the game.
A lot of players have been complaining about experiencing 'Genshin burnout' at the moment – and it seems possible that banning leaks will only further exacerbate the problem.
r u guys feeling some sort of genshin burnout or nah

— sakiomi ♡ vtuber (@sakiomii) September 22, 2021
Genshin burnout hitting so hard I haven't even done Kokomi's story quest yet

— ⚡️Genshin Impact Struggle Tweets⚡️ (@GIstruggletwt) September 25, 2021
Kinda crazy so many Genshin content creators and players are burning out literally 2 days before the anniversary

— Atsu (@AsianGuyStream) September 26, 2021
I've been feeling the Genshin burnout myself: after doing my daily commissions and spending my resin, I just don't seem to have the energy to explore and catch up with the story or events. The rather lackluster anniversary rewards seem to be a huge factor: players were highly disappointed in the reward previews, especially given the huge financial success of Genshin Impact over the past year.
MiHoYo is yet to budge on the leaker situation, or anniversary rewards situation. I can't say whether I believe these decisions will lead to loss of playerbase, but miHoYo is seems to be developing a reputation of being stingy among fans.
Sign up for our newsletter from the website.
Instagram: Go2GamesShop
Twitter: Go2Games
Youtube: Go2Games.com
Facebook: Go2Games.com
Store: Go2Games.com
Before you go: check out this month's discount codes
CODES EXPIRE ON THE 4TH OCTOBER 2021
Use code BORNE10 – For 10% off Bloodborne- Game of the Year (PS4)
Use code DAYSGONE10 – For 10% off Days Gone (PS4)
Use code ALLSTAR5 – For 5% off Super Mario 3D All-Stars (Nintendo Switch)
Use code POWER10 – For 10% off Ben 10: Power Trip (Xbox One/Xbox Series X)