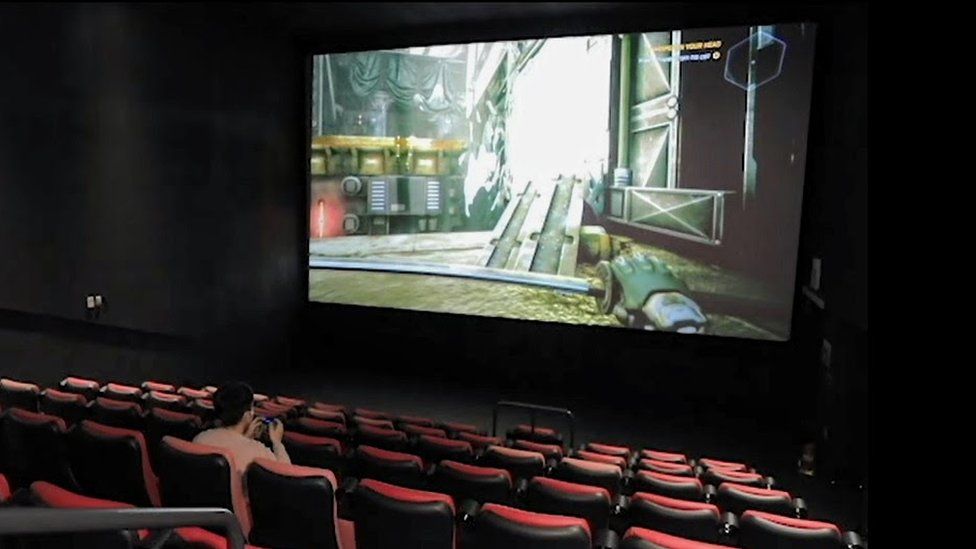 Korean cinema chain CVG are now hiring out their screens to gamers. For £65 for two hours gamers are able to enjoy playing their favourite video games on these big screens.
Eui Jeong Lee enjoys playing video games on cinema screens, accompanied by her three of her friends. Ms Lee praises the experience declaring 'The sound quality is particularly amazing, the sound of the gunshots is just so vivid, and when something flew directly at me from the screen I even screamed'. Ms Lee and her friends relish in the empty cinema experience, as they are able to play their favourite games. Due to the coronavirus restrictions CGV had to close more than half of their cinemas, which helped them come up with the idea of renting the cinema space to gamers as a source of revenue.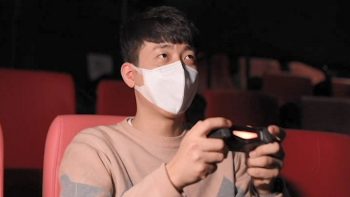 The South Korean cinema chain hires their cinemas out at a price of £65 before 6pm, with the price increasing for gamers who opt to hire the auditorium in the evening. The idea to hire out their cinemas came as CVG employee Seung Woo Han made the connection of the similarities between films and video games, stating 'When thinking about how to make use of empty cinema spaces, I noticed that games nowadays boast excellent graphics and well structured stories just like movies'. 'Both have a storytelling aspect to them, so if someone can enjoy watching a film in the cinema, I thought they would also enjoy playing computer games in one'.
Since CVG announced their new service at the beginning of the year the cinema has been booked over 130 times, with the majority of customers being men between 30-40 years. The cinema industry has been heavily hit through the pandemic as the US sales plummeted by 71% in 2020, down £8.9 billion since 2019, according to movie industry chain trade magazine Variety. 
South Korea's CVG is not the first cinema to provide this service, though as US group Malco Theatres has been offering this to gamers since November. Korea's CVG is also increasing sales through allowing customers to order cinema food to be delivered, ranging from popcorn to corndogs and calamari. Spokesperson from CVG Seon Hyeon Park says 'People miss our food and have fond memories of eating their favourite cinema foods while watching movies in cinemas want to relieve the experience at home instead'.