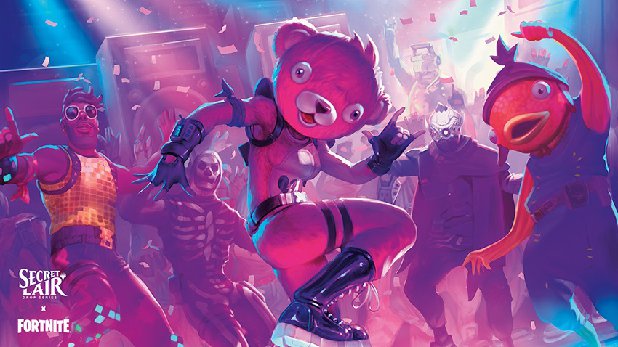 The collectable card game is planning to release Secret Lair sets and it includes two popular video game franchises
Magic Showcase 2021 took place yesterday and Wizards of the Coast announced a lot of new sets coming our way, on top of all the 2022 standard Magic the Gathering sets.
The collectable card game is adding four new franchises to its expanded Universe Beyond initiative which includes the two popular fantasy franchises Warhammer and Lord of the Rings, as well as two major video game franchises, Fortnite and Street Fighter.
Fortnite and Street Fighter Secret Lairs
A hefty portion of the Magic Showcase 2021 was dedicated to Universe Beyond, explaining how they hope the initiative will draw new players to the strategy card came in order to grow the community. The Universe Beyond cards will look a little different compared to the standard cards as the card frames will be different to the rest as well as having a unique, holofoil stamp to identify them with.
Yet the Secret Lair sets are also a little different themselves. Secret Lair is a sub-brand of Magic the Gathering cards that revolve around collectable sets with unusual themes and art styles. There are already some crossovers with other franchises already, such as Godzilla and The Walking Dead. These cards usually have limited print runs, therefore they can easily become very expensive collectable items.
Not many details have been revealed, apart from it has been teased Fortnite will be featured in two special Secret Lair drops consisting of reprints like we have never seen before, and Street Fighter will be celebrating its 35th anniversary in 2022 and it has been hinted Chun-Li will be amongst the number of classic Street Fighter characters in the artwork provided below. Chun-Li's card will have the multi kicker keyword ability.
Some of your favorite Universes Beyond are coming to Magic: The Gathering. Players will be diving into the worlds of Warhammer 40,000, Lord of the Rings, Fortnite, and Street Fighter! pic.twitter.com/ZGWYlnpsVc

— Magic: The Gathering (@wizards_magic) August 24, 2021
Are you looking forward to this crossover? Let us know in the comments below!
Another Street Fighter crossover is happening with Monster Hunter Rise!
Grab these voucher codes for our website for some discounts! Offers must end on September 3rd!
Use BACK2SCHOOL – For 5% off all Pixie Crew stock!
Use MOON10 – For 10% off Harvest Moon: One World (Switch)
Use CODMW5 – For 5% off COD Modern Warfare (Xbox One)
Use TOON5 – For 5% off Splatoon 2 (Switch)
Go2Games are up for awards! If you enjoy our content, please find some time to vote for us here and here!
Sign up for our newsletter from the website.
Instagram: Go2GamesShop
Twitter: Go2Games
Youtube: Go2Games.com
Facebook: Go2Games.com