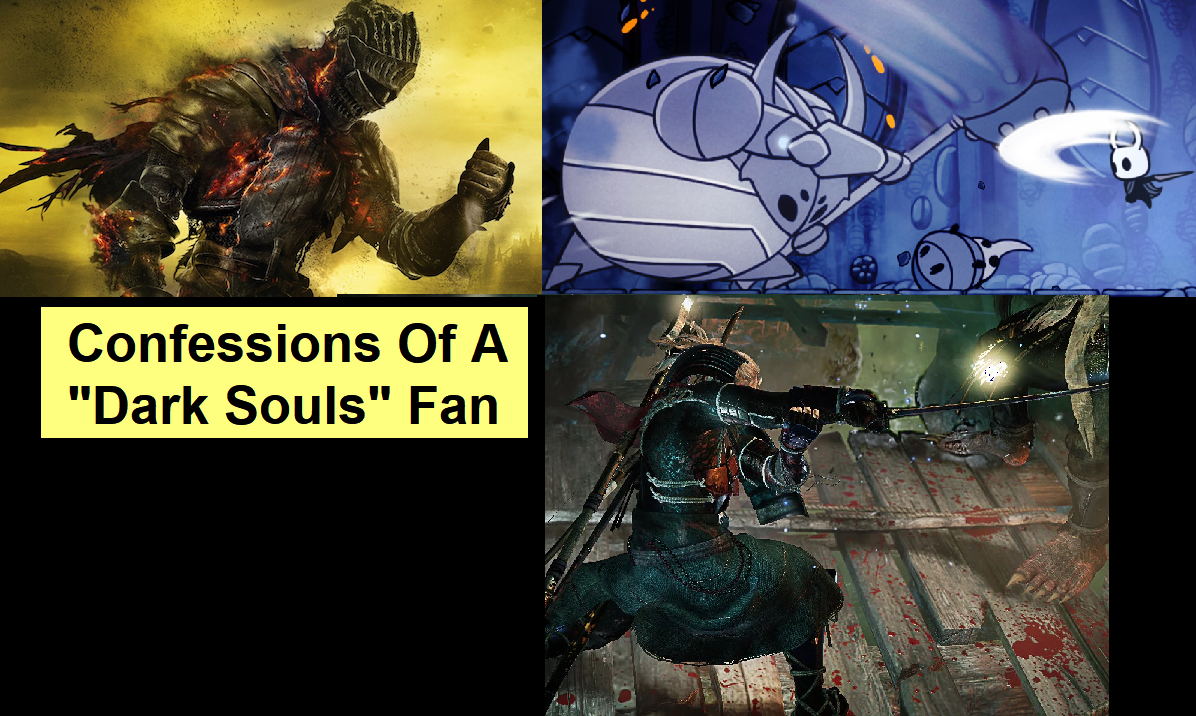 Dark Souls, the famous franchise to bring testicle-crushing difficulty back to contemporary gaming, with deadly bosses, unforgiving worlds and a dash of story-telling obscurity. As the saying goes "Show, don't tell. Like, really. Almost never. You have to be a detective to figure it out".
I haven't played the original Souls trilogy, but I am a big fan of Nioh, Hollow Knight, Elden Ring, Sekiro and Bloodborne. So, here's 3 mini reviews of amazing games, threaded through their shared "Souls"-ness. Skipping Hollow Knight because my review for that is right here! As for Elden Ring, stay tuned on that for another day.
Will I ever play Dark Souls? Maybe! I may get it bundled with Fruit Ninja, but that'll probably be a long time from now considering how vast Elden Ring is, so feel free to treat yourself. This blog isn't sponsored, but I'll advertise any of the games you can get at the Go2Games store!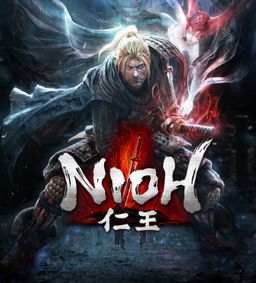 Samurai Souls, as they say. Nioh was my first love with "soulslikes" or "recursive sprawlers" for my fellow Yahtzee fans. Chose it because the gameplay seemed faster-paced than Dark Souls, but not as high-speedy as Bloodborne.
Now that I've actually played Bloodborne, I actually think Nioh is a much faster game, though it's still an amazing time.
The vast variety of unlockable weapon arts spice up gameplay. Ninjutsu and magic skills are powerful and similarly unique. The story may be frustrating in it's lack of character for most of it, but gameplay is visceral and strategic while making you feel like a badass with every boss slain. Check the Go2Games store if you want the game, or The Nioh Collection including Nioh 2.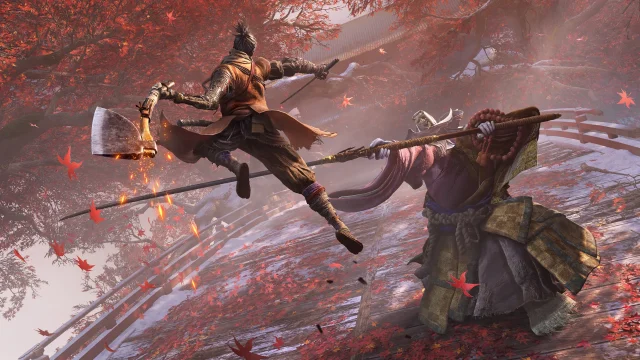 Sekiro is amazing! In a strange way, while many Souls games reward caution and fear with a hit-and-run combat style, Sekiro rewards bravery and aggression in it's unique parry system. The comparisons to rhythm games are not just for show.
The shinobi prosthetic arm is a stroke of design genius and ripe for an incredible amount of creativity, both in the finished game and in any possible future games.
For more interesting content, VaatiVidya's Sekiro art competition winners video and my own offering may be worth your while.
I only have two complaints: Leveling up is a lengthy process and farming at the Fountainhead Palace is pretty boring at times. Second, the combat arts are limited and highly situational only really work wonders against non-boss enemies. This is where I think Sekiro should've copied some of Nioh's homework, giving the player access to multiple combat arts at once to sell versatility in combat instead of having to pause and re-equip different arts.
I'm relatively green at Bloodborne, but I beat Daddy Gascoigne and one optional boss on a bridge. The trick weapon system is fantastic, because you're basically getting two weapons for the price of one. I'm fond of the sword-cane sword-whip hybrid and the Kirkhammer. I think between Nioh's stances and Bloodborne's trick weapons, there's a hybrid mechanic between them waiting to be realized.
Don't have a lick of a clue on how to parry, but nothing a quick google won't fix.
The atmosphere is suitably horrific and nerve-wracking. This game is one of the few times (besides Hollow Knight) that the "detective" storytelling style works for me because hey, Lovecraftian demon gods beyond human understanding turning people mad? When in Rome!
Sign up for our newsletter from the website.
Instagram: Go2GamesShop
Twitter: Go2Games
Youtube: Go2Games.com
Facebook: Go2Games.com
Store: Go2Games.com