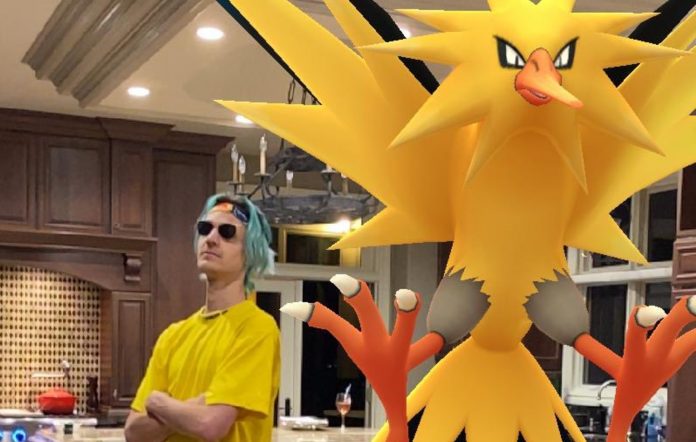 During the recent Pokémon Go Tour raid, streamer Ninja has reportedly caught variants of three Kanto region legendary birds.
The three Pokémon captured were lightning-type Zapdos, fire-type Moltres and ice-type Articuno. The Kanto Region Tour raid ended on February 20th which featured shiny versions of all 150 Pokémon from the region. Ninja showed off the special Pokémon he caught via twitter.
SHINY ARTICUUUUUUUNO pic.twitter.com/GDfpwZBXyv

— Ninja (@Ninja) February 20, 2021
SHINY FREAKING MOLTRES #PokemonGOtour pic.twitter.com/qL2hATdvsx

— Ninja (@Ninja) February 20, 2021
Final shiny Zapdos today #PokemonGOTour pic.twitter.com/QKQo2fZk9B

— Ninja (@Ninja) February 21, 2021
The tour also included a special Timed Research event which allowed players to relive the Red and Green games, battling against characters from the original game. A Special Research event enabled players to take part in event-exclusive tasks which if completed rewarded players with the very rare Shiny Mew.
This year marks Pokémon's 25th anniversary of the franchise with Pokémon announcing various celebrations including merchandise, collaborations with celebrities such as Post Malone and Katy Perry, and many more.