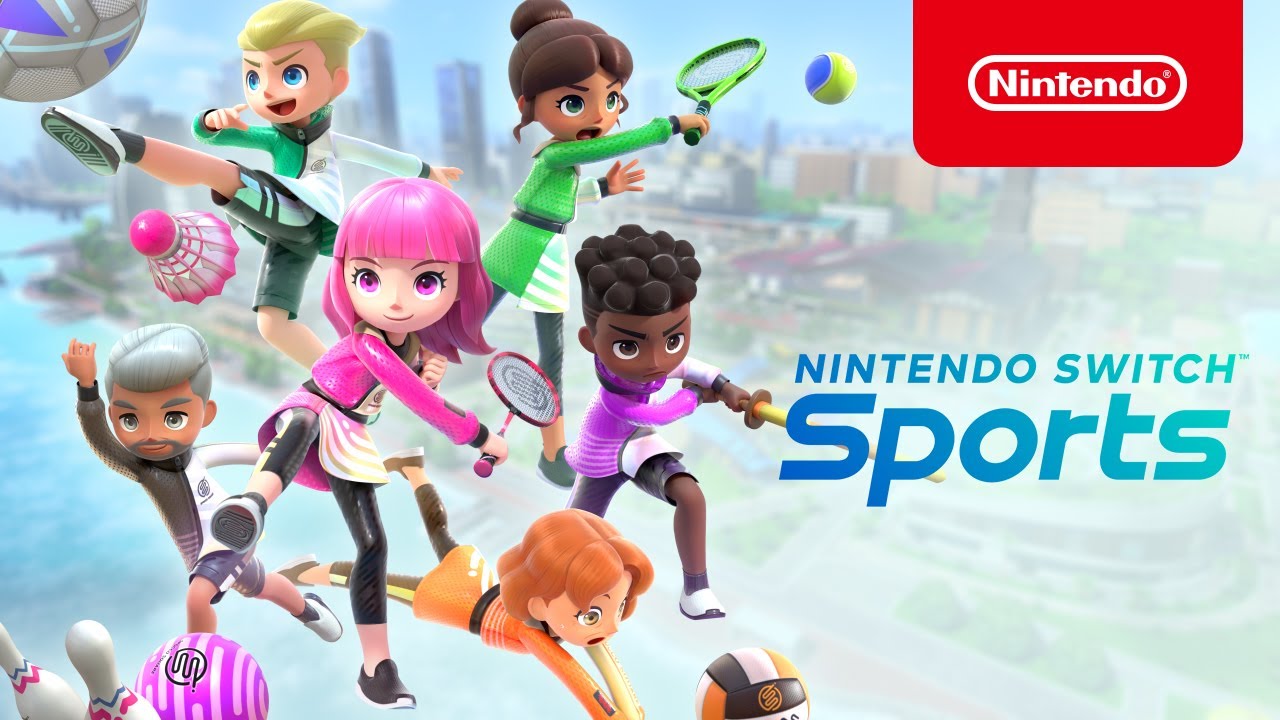 Nintendo have scored a winning goal with their newest title Nintendo Switch Sports topping the UK Charts for the past three weeks.
Nintendo seems to have grabbed the attention from Switch players across the country with a truly action packed title. Nintendo Switch Sports has even stood above other beloved Nintendo exclusive titles such as Mario Kart 8 Deluxe, Pokemon Legends: Arceus, Animal Crossing: New Horizons. Also leapfrogging two powerhouses, LEGO Star Wars: the Skywalker Saga that had been keeping the Nintendo's off top spot and PlayStation exclusive Horizon: Forbidden West, this new title has really hit it out of the park…apologies for the pun.
The highly requested Wii sports sequel Nintendo Switch Sports brings a familiar assortment of sports to play with your friends and others from around the world online with Badminton, Bowling, Football, Tennis, Volleyball and Chambara (basically a sword fighting game with whole range of attacks and dual wielding, multiple ways to take out an opponent). If proof is needed that the game has been successful since release it even tops Japan's video game charts. It seems that time is key with the game facing very little competition with only one other major game being released recently Evil Dead: The Game. Seemingly a slow month for game releases Nintendo will be content with the results of the current UK Charts but maybe not on consistency as Switch Sports has had a 54% drop on week to week sales. May has always been known to be a quiet time in the calendar for gamers so Nintendo Switch Sports could stay at the summit of the charts for longer than expected with no new big games coming until June and July.
With many people still struggling to get their hands on the new PlayStation 5 or the Xbox Series X and a worldwide pandemic, the Nintendo Switch has become a safe haven for many gamers, selling over 100 million units and becoming Nintendo's biggest selling console of all time, dwarfing the Nintendo 64, Game Cube and the Wii. Later in the year they will continue to capitalise on their soaring popularity by releasing more long awaited titles such as Mario Strikers: Battle League, Splatoon 3 and Xenoblade Chronicles 3.
Make sure to pre-order:
Do you have any thoughts on Nintendo's newest game? Be sure to share with us below!
Make sure to check out all other news and articles!
Sign up for our newsletter:
Instagram: @Go2Games
Twitter: @Go2Games
Youtube: Go2Games.com
Facebook: Go2Games.com
Store: Go2Games.com