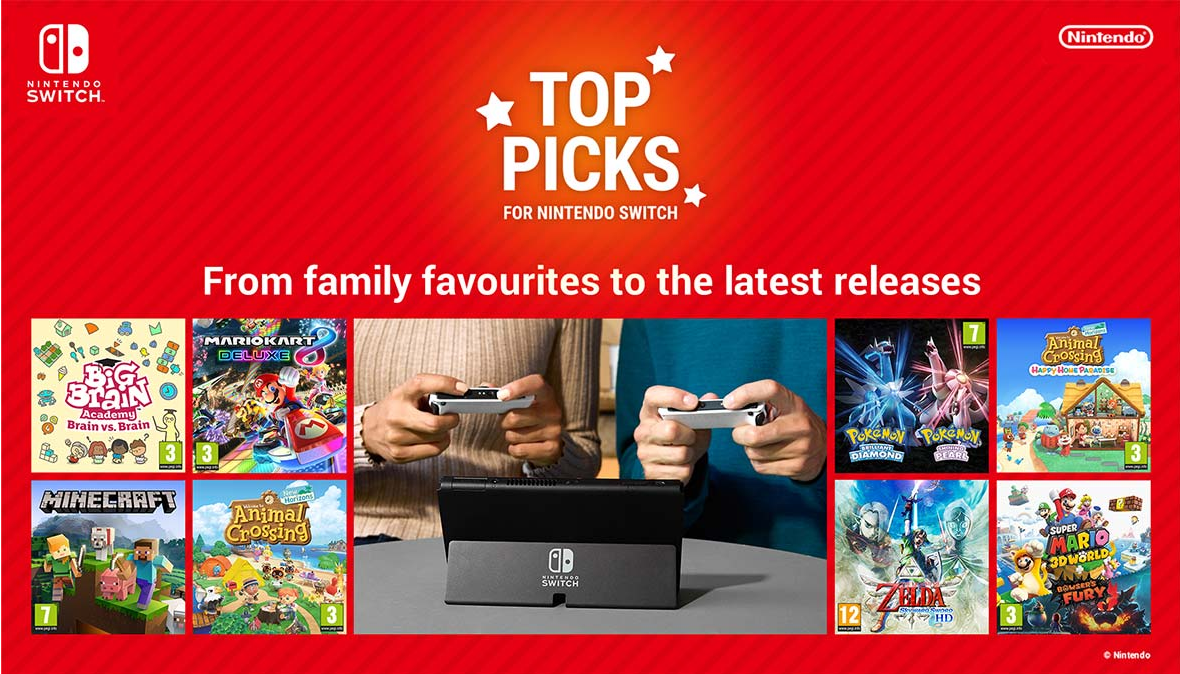 The good folks at Nintendo have always delivered consistently engaging, fun-filled adventures from it's long gaming library. Today we're going to look at some of our Nintendo Top Picks perfect for family, friends and maybe even your grandpa who exclusively dabbles in Mario Kart and Wii Sports! Speaking of which-
Mario Kart 8 Deluxe is a brilliant twist on the Mario Kart series. Now featuring all Mario Kart 8 DLC tracks and content absolutely free! Customize your kart or bike to your preferences and win first place, be it through intense drifting, a high basic speed, incredible acceleration bonuses and much more. Playable alone, with others via couch co-op or online play if you need a dash of socially-distanced racing goodness.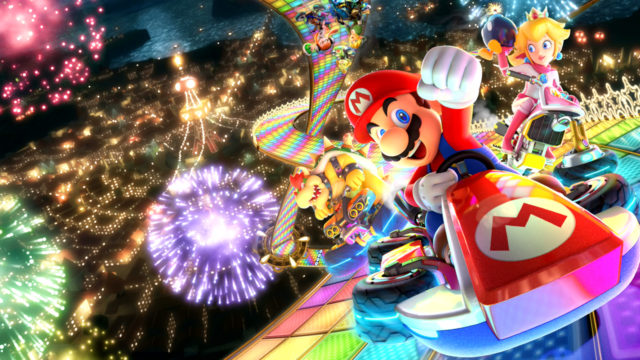 Ring Fit Adventure: And what do you know, even Wii Sports has gotten a new competitor in the exercise scene! Highly recommended by professional personal trainer and influencer Jordan Downs, Ring Fit sees you combine high-intensity workout with a colorful platforming experience. Fill your health with yoga stances, traverse the world with various exercises including jogging and adjust the difficulty settings to your preferences, be it beginner-friendly or expert levels. Suitable for ages 7 and up, it's never too early or too late to improve your cardio!
Animal Crossing New Horizons: Need something a little less action-packed? Don't worry, sometimes we all need a little rest and relaxation. Live out your cottage-core fantasies in a cute little island, catching bugs, hunting for fish, decorating your house, foraging for tasty fruit and veggies, you name it. All wrapped up in a colorful cast of quirky characters, from Tom Nook to Ankha. Play alone or with friends and family, be it through local co-op or online gaming. Build your wholesome island paradise today!
Minecraft Switch Edition: Now bring the expansive world of Minecraft to the ultimate portable gaming experience! A vast landscape featuring deadly Creepers, ominous Endermen, molten volcanoes and a wealth of materials you can use to craft any number of useful tools! The world is your oyster, be it in survival mode alone, with friends, making your own or playing the creations of other innovative players and budding designers.
The Legend of Zelda: Skyward Sword HD is a loving remaster of the original Wii title, now with all the portability of the Switch! Not only can you explore colorful environments and engage in tactical swordplay with an interesting cast of characters, but you can even put your mind to the test with challenging puzzles that let you bring out your inner strategist! Take down the forces of evil in this family-friendly fantasy epic!
And last but not least, Pokemon Brilliant Diamond and Shining Pearl! With Pokemon Arceus fresh on the shelves, it's always a treat to explore the cute and wonderful Pokemon worlds, teeming with lore, brand new Pokemon and the trademark turn-based battle system that started it all. Yet another pair of faithful remakes from gaming's retro golden age. A must-have for fans and newcomers wanting to experience one of the best gaming worlds with a new coat of poke-paint!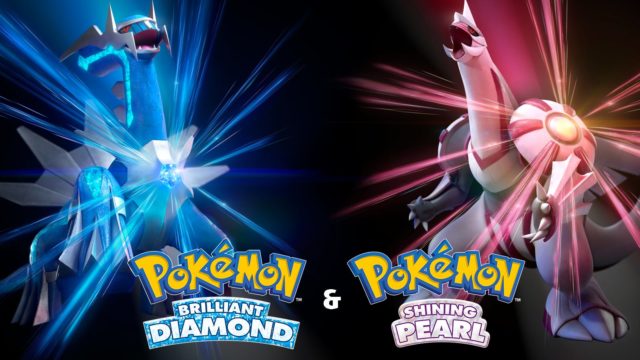 Sign up for our newsletter from the website.
Instagram: Go2GamesShop
Twitter: Go2Games
Youtube: Go2Games.com
Facebook: Go2Games.com
Store: Go2Games.com