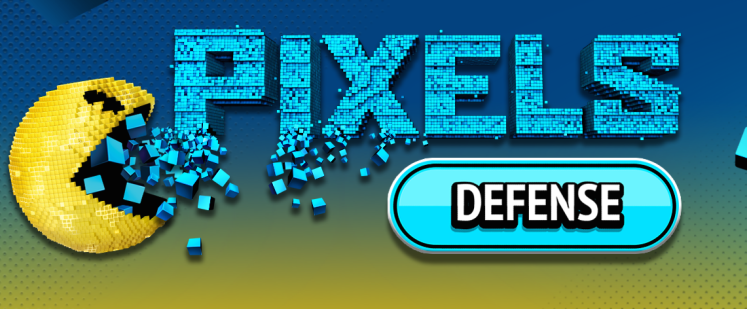 Bandai Namco release Pixels Defense, a game based on the upcoming action comedy film
I think we'd all be right in saying that it'd be pretty silly NOT to release a game based on a film about video games, right?! Well Bandai Namco have done just that. They have created an iOS and Android game dubbed "Pixels Defense". This is undoubtedly going to be the best game of the summer, and the ONLY film related game of the summer it seems.
Pixels Defense is a free-to-play (woohoo!) tower defense mobile game, which lets you team up with the film's heroes (Adam Sandler, Peter Dinklage, and Josh Gad). Players will be able to face-off with classic video game characters such as Frogger, Pac-Man, Q*bert, Galaga, Centipede, Tetris, Dig Dug and much more.
The player will also get to command the heroic "Arcaders", where they will strategically set up the team to defeat hoard after hoard of enemies, before they can pixelate the cities of the world.
You can acquire the game by heading over to the Amazon App Store or Google Play. It's a summer game that you won't want to miss!