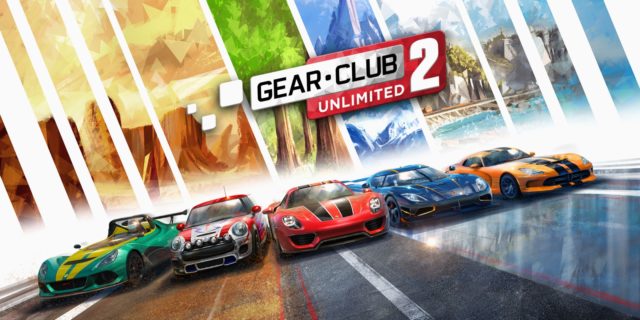 Hello gamers, a new release date for the series of Gear Club unlimited 2 has finally been released, yup you heard that right, the suspense of the long waited release date for the new edition of the game is finally here, and also with exclusive unlimited edition of content and features within the game.
So, get ready gamers to throw yourselves into exciting new 250 races, with the newest exclusive supercars that you have yet to see, such as the Porsche series.
November 30th is the release date for Gear Club unlimited 2 for the, but wait! We're not done there just yet, lets go into some of the exclusive content that will be featured in this game.
Exclusive content features.
Driving the most legendary vehicles known to man is one of the best features of the game. And having the freedom to race in a wide range of scenic landscapes, touched with the amazing enhanced graphics.
A cool feature in the game is called Career mode, you can save the family racing team from bankruptcy, by challenging other drivers of various nationalities.
Discover the well known manufacturers line of the Porsche series, another attractive thing about Gear club unlimited 2, is this famous line of vehicles, gamers get the chance to drive in the iconic 911 930 turbo.
Create and manage your very own club, the best part is the gamer gets to recruit players they come across within the game, one of the best interaction features, is to be able to rival against different clubs around the world, as you lead your crew to becoming top of the leader board.
Getting to manage your very own garage and making it your very own space, admire your very own collection of cars that you've earned from your hard battles of races.
Gear club unlimited 2offers over 50 exclusive licenced vehicles from some of the most world's highest manufacturers.
Whether you play alone or you play with friends, the game offers so many multiplayer possibilities, with up to players of four in local split screen mode.
You can find all Gear club unlimited 2 downloadable content, to experience the complete racing excitement for hours on end.
End of the exclusive content.
Get ready to pre order Gear club unlimited 2, to enjoy your very own experience by having your very own club, owning your own fine collection of cars, and playing with players from all across the globe.