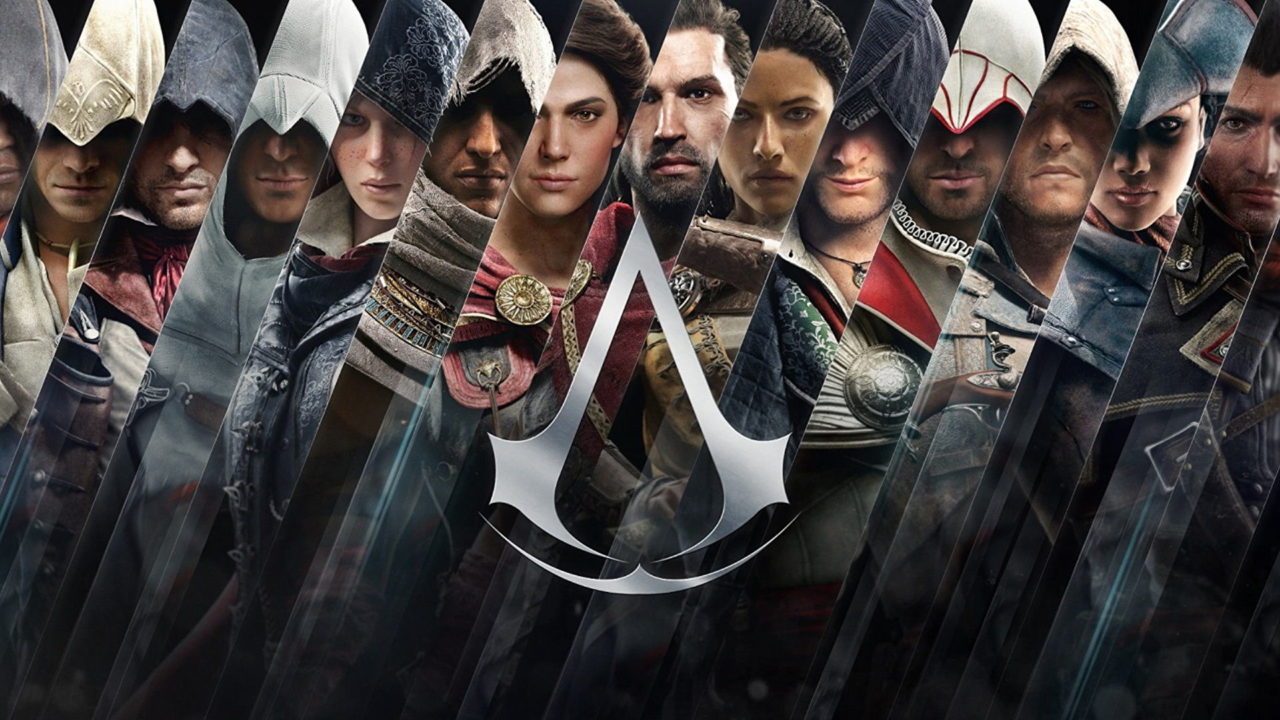 Ubisoft is responsible for some of the largest franchises in video gaming. From Far Cry and Watch Dogs, Rayman and Tom Clancy's series, to even Just Dance. They are formidable video game developers and have built their company and expanded their studios to places like Montreal and Quebec like most do. Yet their methods have been cross-examined ever since allegations were brought up against several higher-ups regarding sexual misconduct last summer.
With the latest reports of a new, large online platform for the Assassin's Creed franchise breaking yesterday also came an update with how Ubisoft handled those allegations and the reactions of those involved.
Assassin's Creed Infinity: What to Expect
Reports came in yesterday from Bloomberg's Jason Schreier that Ubisoft is working on a massive online Assassin's Creed game codenamed "Assassin's Creed Infinity". 
Unlike previous Assassin's Creed games set in specific historical periods, Assassin's Creed Infinity will be set in multiple periods and could expand even more over time as it continues to grow through the months and years following its release.
Since Bloomberg's report, Ubisoft has confirmed the game's existence in a blog post, yet has given no other information other than the fact it will be a joint collaboration between Ubisoft Montreal, the team behind Assassin's Creed Valhalla, and Ubisoft Quebec, the team behind Assassin's Creed Odyssey. However, a spokesperson at Ubisoft said they are aiming to exceed the expectations of fans who have been asking for a more cohesive approach to the franchise.
Rather than continuing to pass the baton from game to game, we profoundly believe this is an opportunity for one of Ubisoft's most beloved franchises to evolve in a more integrated and collaborative manner that's less centred on studios and more focused on talent and leadership, no matter where they are within Ubisoft… Most importantly, Assassin's Creed has always been developed by multicultural teams with various backgrounds and perspectives that have influenced the depiction of its characters, locations, and cultures. – Ubisoft.
Jason Schreier goes onto report that Assassin's Creed Infinity won't be expecting a release date for another few years and ends his statement by mentioning the teams are facing internal issues as several men who were accused of sexual abuse last year are reportedly still in the project.
Several men accused of abuse remain in lead roles after this reorg, which led to complaints on the internal forums. A Ubisoft spokeswoman says they "had their case rigorously reviewed by a third party and were either exonerated or underwent appropriate disciplinary actions"

— Jason Schreier (@jasonschreier) July 7, 2021
Ubisoft's Actions Towards Allegations
As mentioned previously, the summer of 2020 brought allegations up against Ubisoft and resulted in the departure of several higher-ups like former CCO, Serge Hascoet, and former Managing Director of Ubisoft's Canadian studios, Yannis Mallat. This led to a call for Ubisoft to hold itself accountable as well as the "Assassin's Creed Sisterhood" movement, which helps to create a safe space for women and those who identify as women in the Assassin's Creed franchise, players and workers alike.
Yet Bloomberg has also given an update regarding Ubisoft's actions and employers aren't happy with the result.
Some managers who were accused of abusive behaviour remain in senior positions after Ubisoft's attempt at reorganisation, prompting internal messages from employers for a better response to the situation at hand. It was also reported last month that French union Soldaires Informatique reported three Ubisoft Montreal managers that had received allegations of harassment, toxic behaviour, racism, and sexism, yet nothing was being done about it by HR.
As indicated in Jason's tweets, a spokesperson commented that appropriate actions had been taken, yet fans were disappointed Yves Guillemot didn't address what the company would be doing with its misconduct allegations in the recent Ubisoft Foward, with some even boycotting the show. This has overall left the Assassin's Creed community and other supporters of Ubisoft disappointed and disheartened by their inactions.
Sign up for our newsletter from the website.
Instagram: Go2GamesShop
Twitter: Go2Games
Youtube: Go2Games.com
Facebook: Go2Games.com