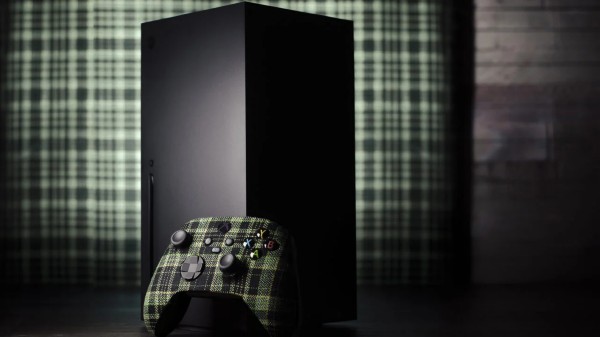 This year Xbox celebrates its 20th anniversary in Scotland, and in honour of this momentous occasion the team has created an Xbox tartan! The tartan design was created alongside Gordon Nicolson Kiltmakers, who have previously designed the official tartans of the Scotland National Football Team, Celtic Football Club and The Rangers Football Club. Xbox fans everywhere can now purchase their very own Xbox tartan controller.
Whether you're a Xbox fan or just a fan of Scotland, be sure to head over to the Xbox website and check out this amazing new product! The tartan uses various colours to create the controller, RV Green, Viv Green, Black and White.
To celebrate the tartan controller, Xbox UK is running a competition on April 28 for a chance to win the custom Xbox controller, check out Xbox's socials for more.
Tartan designer Gordon Nicolson stated "It's an honour to work in partnership with one of the biggest technology brands in the world".
"It's certainly a collaboration that hadn't sprung to mind for us, connecting kilts and games consoles, but we actually have many shared values – innovation, expression of creativity and a sense of heritage. Coming together to celebrate Xbox's 20th anniversary is the perfect marriage for us."
Xbox's General Manager for Xbox UK, Harvey Eagle, also stated:
"The Xbox brand has always been about bringing people together to have fun. The original Xbox launched in Scotland 20 years ago and we want to mark the occasion by giving our fans a little piece of Xbox history they can wear with pride."