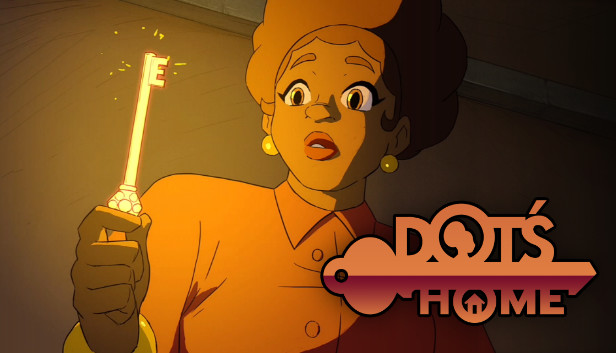 Games That Are Being Developed With Black People
Black History Month is coming to an end and we think it's time to have some appreciation posts rolling in for the games industry. We don't get to hear much about black developers, publishers, composers, writers or voice actors in games too often. This month we've decided to put a number of games developed by Black People or that have black people involved in the making.
DOT'S HOME is a single-player, narrative-driven video game developed by Weathered Sweater, a black-owned game and interactive media studio (Creative Leader Ryan Huggins – Trinidadian American), Aerial Knight and Titan ARX Interactive.
The story follows a young black woman in Detroit who lives with her grandmother. She travels through time to relive the memories of her family's history, where they touch on topics about race and the idea of home, these topics come with what's described by the developers as 'difficult choices'.
This is a great game to inspire – not just young black people, but many minorities to learn more about their roots, culture and their family's circumstances growing up. The game is currently FREE and available on steam.
Today is the day! #DotsHome is being released on for FREE on @Steam! Watch the trailer below and find the game here. https://t.co/CCxNj5DRrW pic.twitter.com/oUQrX1Jr7d

— Texas Housers (@TexasHousers) October 22, 2021
Spirit Swap is an action-puzzle game developed by Soft Not Weak, Spirit Swap is a narrative-driven game set in a fantasy world of 'witchy demons'. Filled with lo-fi beats, puzzle-solving and amazing illustrations and engaging dialogue! "Cast spells, be queer, & crash the biggest concert of the year!" There are 5 different game modes and you can even decorate your room or make decisions for your character. The planned release date is 2022.
Aerial Knight's Never Yield is a survivor-runner game developed by Niel Jones, also known as Aerial Knight. Never Yield is set in a futuristic Tokyo style Detroit and follows the story of a young person named Wally who has found something that can change Detroit as we know it. The soundtrack has a jazzy bebop style to it and is packed with amazing graphics and lots of fast-paced action. This is available on PC and Nintendo Switch.
Before I Forget is a narrative exploration game developed by 3-Fold Games. The story follows a woman named Sunite with early-onset dementia. You get to explore her world filled with love and loss and help restore small bits of her memories. Examine her belongings, postcards, notes, photographs and more, to piece together Sunites past. Before I Forget put portrays a perspective of someone suffering from this condition and how their memories can slip away. This is a wonderful game to raise awareness of those who suffer from dementia on a daily basis.
However! The appreciation doesn't stop at 4! There are thousands of black content creators and game devs in the community who deserve appreciation! If you want to support and know more about Black Game Devs then why not keep up with their Twitter? @BlackGameDevs
If you enjoyed this, keep up with all the latest gaming news, competitions, future discounts and amazing content.
Twitter: @Go2Games
Instagram: @go2gamesshop
Youtube: Go2games.com
Facebook: Go2games.com
You can subscribe to the Go2Games newsletters via the website.