Overwatch is a multiplayer, team based first-person shooter game that was first developed in 2016 by Blizzard Entertainment. The game splits players into two teams of six, with each player selecting from a large variety of characters, known as heroes, each with unique abilities. The ultimate aim of the game is for teams to work together in order to be able to complete tasks and objectives in a limited amount of time.
Overwatch has recently been hitting the headlines, these past few months, with a lawsuit being filed and allegations circulating about sexual misconduct. Fans have known for months that Blizzard were going to change the name of one of their 'heroes' names from being named after one of the Blizzard company members. Therefore, as of the last Overwatch patch, Jesse McCree has officially been renamed to Cole Cassidy.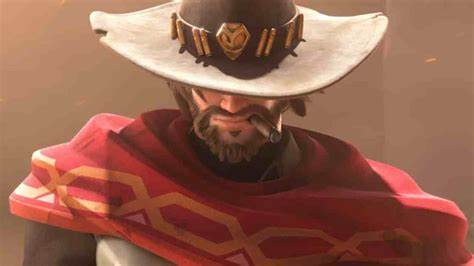 Introduction Of Cole Cassidy
The sexual misconduct allegations that have been circling since summer have sparked a lot of changes within the company and many of their games. In the case of Overwatch, McCree, a cowboy-like character who has been a main character in the game since the start, was named after one of the perpetrators of the sexual misconduct in the company. Following these allegations, fans immediately demanded that Blizzard changed Jesse McCree's name. Shortly after this, Blizzard agreed to change the characters name.
However, as weeks began to pass by, fans of Overwatch began to question why Blizzard had not yet changed his name. A Blizzard representative publicly stated that a change as big as this causes a high demand, design-wise and only recently revealed that the characters name was to be changed to Cole Cassidy.
Additional Changes
In addition to this, Jesse McCree's name also appears in a few other games, however, Blizzard have confirmed that fans can expect to see his name removed from these games as well. In addition to this, Blizzard have also promised not to create anymore skins based on Overwatch League MVPs following sexual assault allegations against pro player Jay 'Sintraa' Won.
The patch notes that Blizzard released start with the heading "Hero Updates", with the only adjustment being "Cassidy: Introduction Of a new hero name." The format that Blizzard has used here can be recognised and appreciated. The fact that they have introduced the character by his new name, rather than repeating Jesse McCree's name, and giving him and his name even more coverage, shows their efforts to change and right their wrongs.
Don't forget to follow us on all our social media and subscribe to our Youtube channel and newsletter.
Instagram: Go2GamesShop
Twitter: Go2Games
Youtube: Go2Games.com
Facebook: Go2Games.com
Store: Go2Games.com