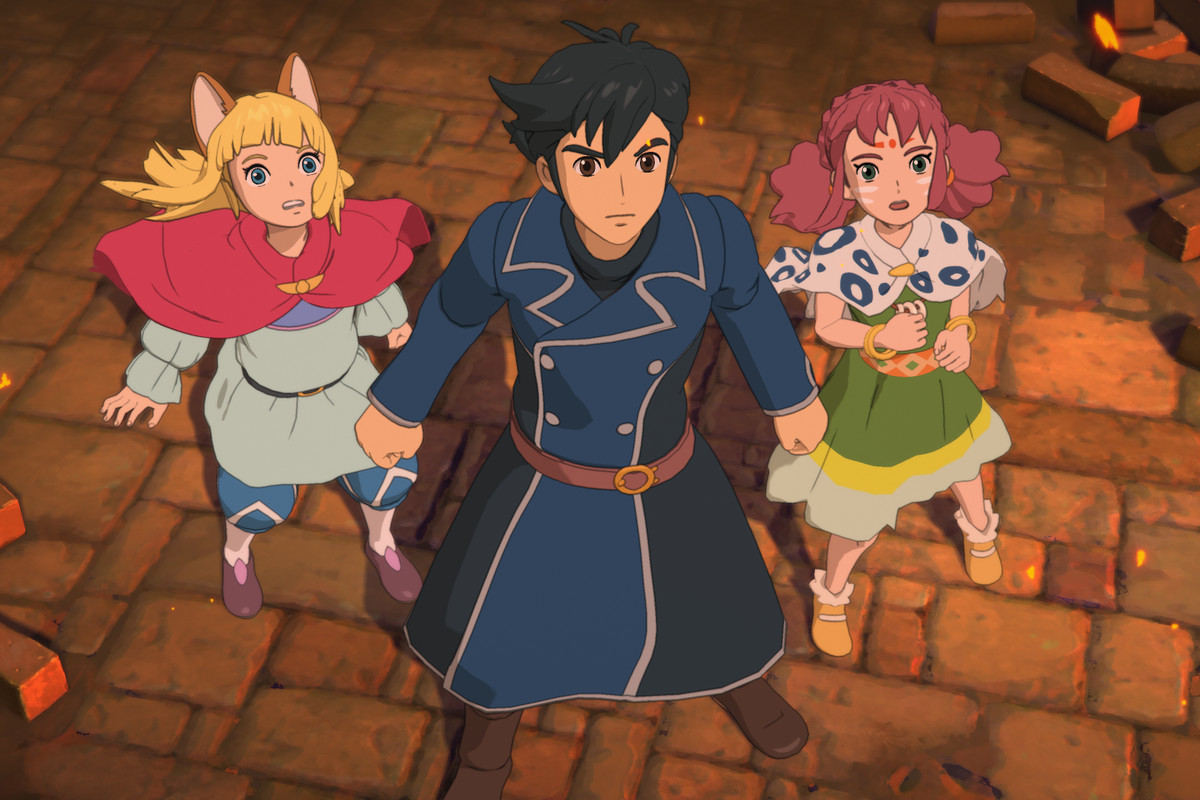 5 Games that literally Scream Studio Ghibli
We all crave a little adventure in our gameplay and while there are many games that carry emotional weight, it can be hard to find an adventure game that has that Studio Ghibli vibe to it. So I have created a list of 5 games I've played, love and recommend, each one with a  good reason as to why they fit the 'Studio Ghibli vibe' category.
1. Ni No Kuni Wrath of The White Witch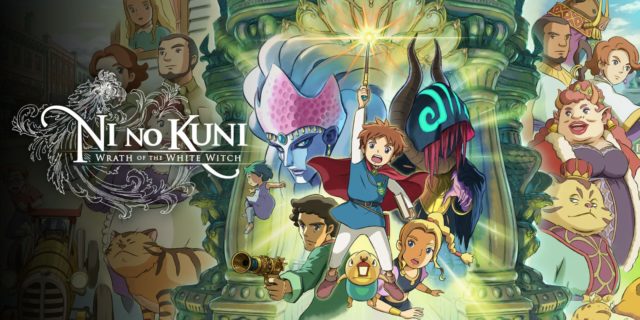 This has to be on the list, everyone should be aware of this game by now. The same animators, composers and illustrators that are behind most Studio Ghibli films, were part of this fantastic franchise. It's not just that, but the growth of friendship, love, self-belief and self-discipline all comes through in its plot. The gameplay is simple, but it's made that way so everyone and anyone can play through Ni No Kuni without being too confused. It works really well, the voice acting, the story, the characters, the dialogue makes it all worthwhile. Not to mention the soundtrack is incredible, if you're looking to play a game that feels 100% like a Studio Ghibli film, Ni No Kuni: Wrath of The White Witch is the one for you.
If I'm being completely honest, when I first saw the trailer…I wasn't very impressed, I felt like I wouldn't enjoy Ni No Kuni. I waited until the Ni No Kuni: Wrath of The White Witch had a discount offer before I bought it. One of the DUMBEST decisions I've ever made. From the moment I knew that Ni No Kuni existed, I should have bought it instantly and at FULL PRICE. I was mad that I ever doubted the Ni No Kuni franchise and wished I could rewind time to slap myself in the face and tell myself to buy it.
Join Oliver as he embarks on an adventure through a world inhabited by new friends and ferocious foes alike in the hopes of bringing back his mother after a tragic incident. With a copy of the Wizard's Companion in his hand and his trusty friend Drippy by his side, he will travel across this rich fantasy world to tame familiars, take on enemies, and overcome the countless challenges that stand between him and his mother's salvation." – Level-5/Nintendo –
Ni No Kuni Wrath of The White Witch (PS4 & Nintendo Switch)
2. Ni No Kuni 2 Revenant Kingdom
Ni No Kuni 2 Revenant Kingdom is just as fantastic as the first. While it is considered a sequel to the first game and have a few things referencing characters and plot from the first game, it has a completely different plot and a new story. It's everything you expect from a Studio Ghibli film and is jam-packed with memorable characters, a wonderful plot, beautiful soundtracks, fantasy elements and a great combat system.  It's everything the first game was, but better.
Join the young king Evan as he sets out on an epic quest to found a new kingdom, unite his world and save its people from a terrible evil."  -Nintendo/ Level-5-
I recommend playing both Ni No Kuni Games IN JAPANESE with English subtitles. 
3. Ori and The Blind Forest
Ori and The Blind Forest is more than just an aesthetic 2D Platformer. Without revealing too much, Ori and the blind forest is a story that follows a guardian spirit, aiming to restore life into the forest. As many of us know, Studio Ghibli films concentrate a lot on magic and the environment.
While the appearance isn't anime-like, the plot is just as heart-warming. The soundtrack is orchestral and suits each scene very well, the visuals are without a doubt the games strongest asset, but the mechanics are what makes this game amazing, they help enhance the experience. Puzzles, combat and gaining certain abilities help you to progress in the game as it would with any adventure game, however, we get to see the impact it has on the main character and also how it affects our gameplay. Such as the main character almost grovelling throughout the forest.
It's a great game for anyone who is looking for a relaxing, yet emotional adventure game.
Ori and The Blind Forest (Nintendo Switch)
4. Paper Mario: The Origami King
DON'T CLICK AWAY. Let me explain first. I understand that there are many Paper Mario fans who are not so impressed because of the fact that this Paper Mario game isn't the same as the traditional ones, I also understand that Mario himself may not seem like a very Studio Ghibli character AT ALL, but…Paper Mario The Origami King, gives off those Studio Ghibli vibes, and here's why.
The characterisation and dialogue is amazing, the development of every character is well done, the emotional plot twists tied in with the constant exploration and meeting new characters, you don't expect to cry during this playthrough, but boy does the emotion hit you like a train. The combat system might not be the same as The Thousand Year Door, but it was enjoyable. Not to mention, it's a long game, you can easily have over 40 hours playing, especially if you aim to get 100%.  Did I mention this is also has a great soundtrack?
Paper Mario and the Origami King
5. Wandersong
This is at the top of my list, surprisingly…almost above Ni No Kuni, while it does not LOOK like anime, the story, dialogue, characters and the emotional journey it takes you on is what makes me give this game a 20/10. It is without a doubt one of the best games I've played. Wandersong is a beautiful game that follows the story of a simple Bard. He is a singer who encounters a messenger of a goddess called Eya in a dream. She tells the Bard it's the end of the world, but with the power of his voice, he can save it with 'The Earth Song' and now must collect all the pieces by travelling around the world.
The soundtrack is perfect, the mechanics are perfect, the controls? Perfect. The characters? Perfect. Have I played the game over 3 times in a row? YES, I HAVE. It's fantastic and everyone should give it a try, the entire game is filled with life. JUST PLAY IT.
Keep up with all the latest gaming news, competitions, future discounts (see down below) and amazing content.
Twitter: @Go2Games
Instagram: @go2gamesshop
Youtube: Go2games.com
Facebook: Go2games.com
You can subscribe to the Go2Games newsletters via the website.