Throughout the history of Spider-Man, Marvel fans have always clashed over who was the ultimate love interest for Peter Parker. Would it be Gwen Stacey, Peters 'lost love', or Mary Jane Watson his inferred, 'true love'? Despite this ongoing debate, Mary Jane Watson was appointed the romantic love interest of Peters, leaving Gwen's appearance in the game, since the original, still yet to be present. 
 Gwen is still recognised as being an iconic marvel character. Fans have been actively demanding to see Gwen Stacy in the sequel. Many fans have been using the #Spiderman2 hashtag to highlight their desire for her presence within the new game. 
Although the ship of Gwen and Spider-Man has most likely sailed, fans are still eager for Marvel to allow Gwen to make an appearance into the new game. It has not yet been rumoured whether or not Marvel may include Gwen into the new Spider-Man game. However, there is an ongoing debate amongst fans about whether she could appear as a love interest, where her romantic connection with Miles Morales could be adapted into the storyline of the game.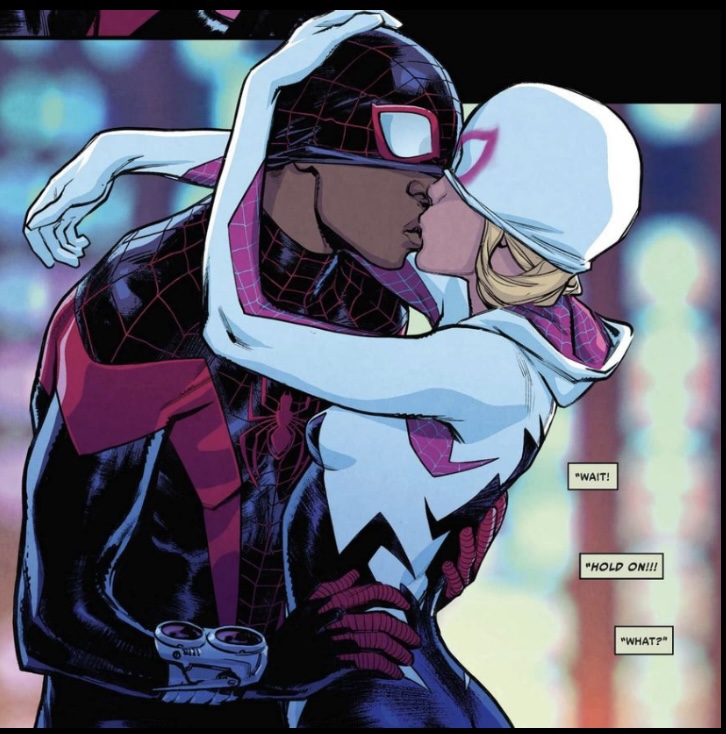 Alternatively, other fans have questioned if she should be able to make a materialisation as a 'crimefighter' or law keeper figure. Therefore, with Gwen Stacy being a known fan-favourite of Marvels, it is inevitable that she will, at some point, be a new addition to the game. Or it is even possible that she get her own standalone game, which Insomniac did for Miles Morales
Make sure to subscribe to the Go2Games newsletter for updates on the latest gaming news, deals and follow us on social media!
Twitter: @GO2GAMES
Instagram:go2gamesshop
Facebook: Go2Games.com
Youtube: Go2Games.com
Store: go2games.com
Twitter: @GO2GAMES
Instagram:go2gamesshop
Facebook: Go2Games.com
Youtube: Go2Games.com