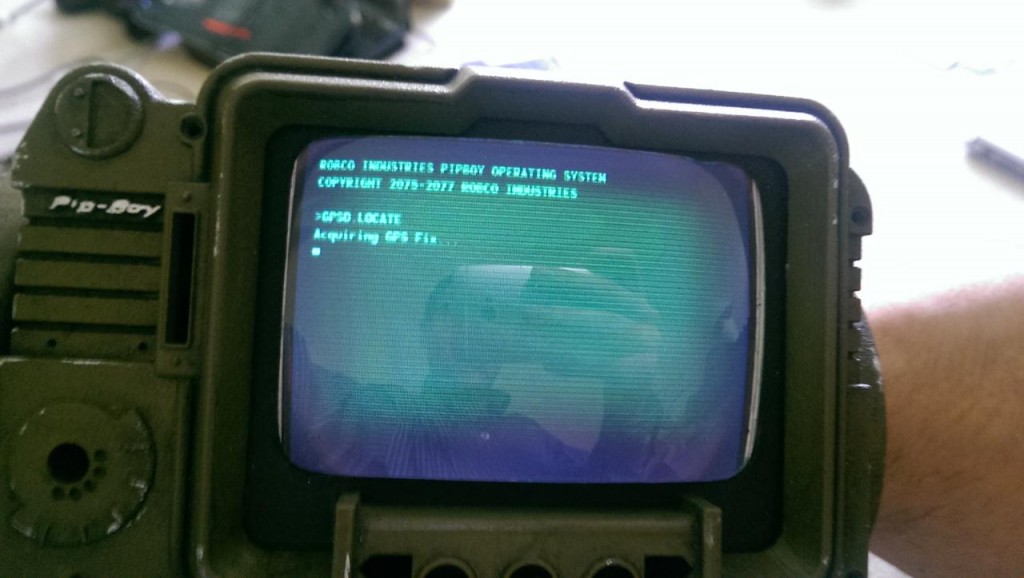 Fan has created his very own Fallout 4 Pip-Boy
The Pip-Boy Edition of Fallout 4 will come with a Pip-Boy, which you can use with your phone. However, an avid fan seems to have created his own fully functional Pip-Boy, and without the use of a smartphone.
Reddit user, TheMCV, created the device via the use of a 3D printed cast and a Raspberry Pi computer. On attaching the computer to the cast, the fan was able to make a complete replica Pip-Boy, which works a fully functional device on your arm!
The Raspberry Pi runs a recreated Pip-Boy user interface, developed by a different user and, if you load the Google Maps API into it, the software can even pull your current location. This Pip-Boy is controlled by a keyboard, but is nonetheless a very impressive replica of the device!