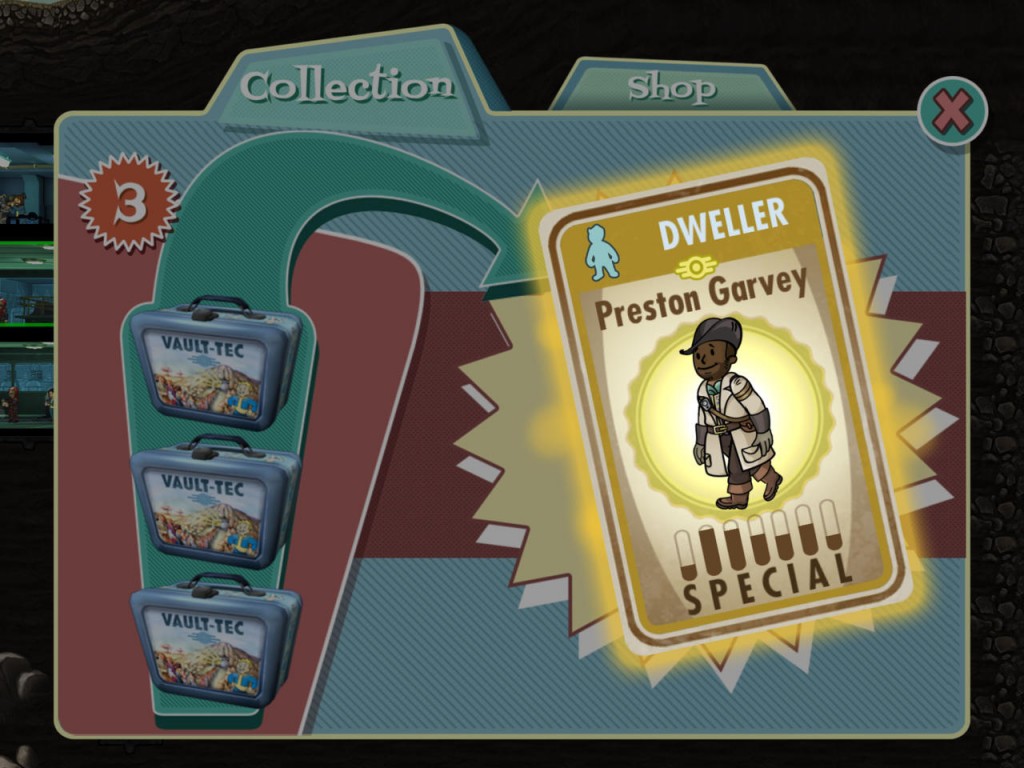 Fallout Shelter receives it's first Fallout 4 character
Fallout Shelter, Bethesda's free-to-play mobile game, has now received it's first character from the upcoming Fallout 4. Preston Garvey, the leader of the Commonwealth Minutemen in Fallout 4, is now available!
As well as this, the Laser Musket weapon that he uses in Fallout 4 is also available in the Shelter, for your vault dwellers to brandish.
However, Garvey has been categorised as a Legendary Dweller in Shelter, so you'll need to obtain lunch boxes in order for you to get Garvey. He won't just be wondering about when you next open the game!
Lunchboxes are rewarded to players from time to time, and contain certain items. You can also purchase lunchboxes with real-world money, but Bethesda has already established that the main purpose of it's game is free-to-play.