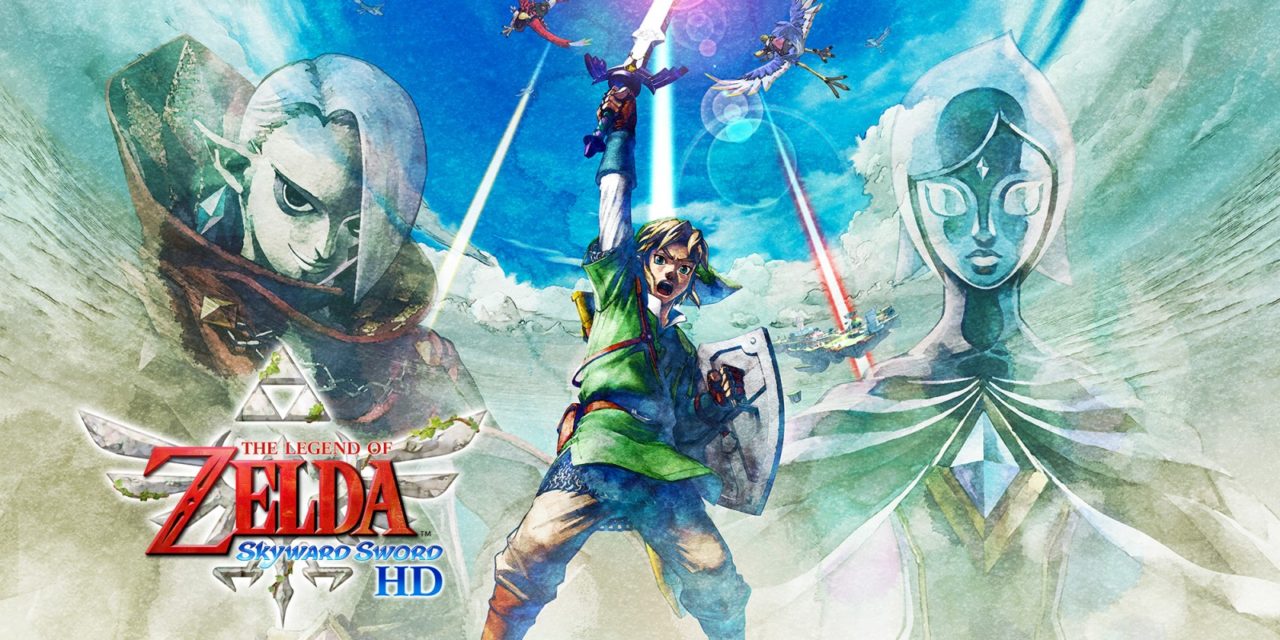 Nintendo has just released a new trailer for The Legend of Zelda: Skyward Sword HD dubbed "A Hero Rises."
With the release of The Legend of Zelda: Skyward Sword HD just around the corner (available July 16th, 2021 on Switch), Nintendo has released a new gameplay trailer, "A Hero Rises" (see below).
Skyward Sword HD is the remastered version of 2011's Wii title. It is the sixteenth mainline entry in The Legend of Zelda series, released worldwide in November 2011. The game was re-released digitally on the Wii U eShop in September 2016 to celebrate the series' 30th anniversary and now it is coming to the Switch.
Skyward Sword is the first game in the Zelda timeline, detailing the origins of the iconic Master Sword, a recurring weapon within the series.
This is the overview of the game provided by Nintendo:
"Take to the skies, draw your sword, and experience the earliest story in the Legend of Zelda™ series. Join Link in his high-flying quest to save Zelda, a childhood friend who must confront her destiny. Soar between floating islands and descend to the treacherous surface world in this updated HD version of The Legend of Zelda: Skyward Sword game.
Master realistic swordplay that corresponds to your movements
Gently swing your sword and angle your slashes to uncover and break through opponents' defences using intuitive motion controls. Link's in-game movements will correspond to the angle of each strike you make with the Joy-Con™ controller, creating immersive swordplay that relies on strategy and accuracy. Movements feel smoother and more immediate thanks to the Nintendo Switch system's increased processing power and HD graphics. Take advantage of the newly-added button only control scheme—perfect for playing in handheld mode or on the Nintendo Switch Lite system."
I am particularly interested to see how well they utilise the Switch motion controls. In general, any new instalment of the historic franchise is always welcomed with open arms, and I, for one, cannot wait to experience the enhanced version of this gaming classic.
To pre-order yourself a copy of the game, check out the Go2Games website.
Similarly, to keep updated with the shop activities and weekly competitions, follow Go2Games on social media:
Instagram: Go2Gamesshop
Twitter: Go2Games
YouTube: Go2games.com
Facebook: Go2Games.com