The new Xbox update will add a new indicator that allows players to see which games have Quick Resume active, which Xbox Insider testers in the Alpha Skip-Ahead group are currently working on.
Xbox engineering lead Eden Marie detailed more about the update on Twitter, as she showed how the update will add a new Group called Quick Resume which will list all the games on the console that have a save state.  You can see the Tweet below:
Alpha and Alpha Skip Ahead Insiders: in case you were wondering why I shared that tip on reordering groups!

See what's stored in Quick Resume from your groups list (Guide, Home and My games & apps) and see if your running game supports Quick Resume in the Guide: pic.twitter.com/AnPEP4JSae

— Eden Marie (@neonepiphany) April 19, 2021
The new Xbox update will also tell players if the game they're playing supports Quick Resume, which allows players to find an easier way to save their game before switching to another game. As well as this, the update will also support audio passthrough on media apps, allowing apps to send audio directly to the player's audio setup.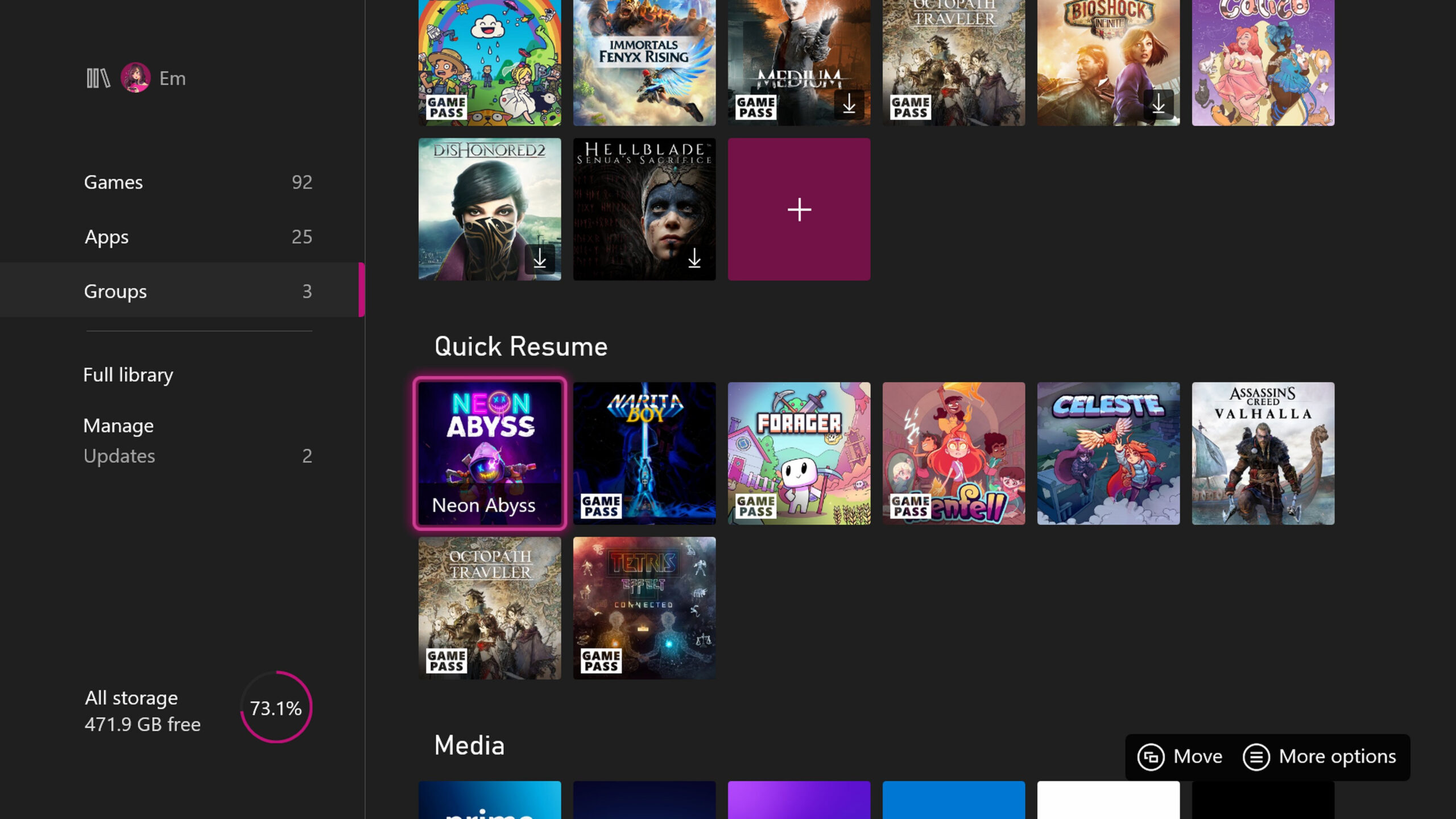 April's Xbox update allowed players to suspend an active game to speed up download time and free up bandwidth. The previous software update included fixes for 'many of the controller disconnects' which players have reported over the last few months.