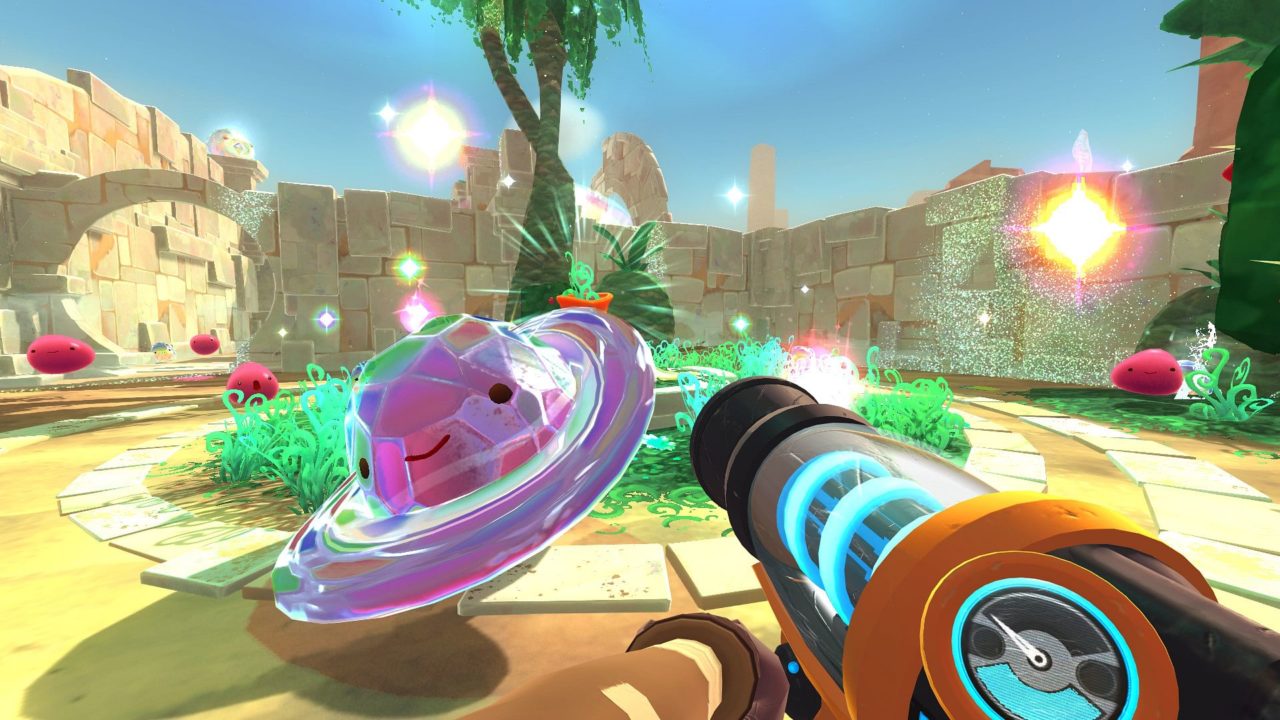 During Microsoft's E3 event Monomi Park revealed a Slime Rancher sequel is coming to Xbox Series X and PC, via Steam and the Epic Games Store in 2022. As well as running around an open world gathering various mini slimes players will also be able to explore a new land.
The new land named Rainbow Island will be full of 'ancient technology', basically being a 'life simulator' game. The visuals will also see a upgrade, on top of the 4K support coming to the title. Players will be able to see the slimes they collect in vivid detail through the new features such as dynamic lighting and more advanced effects. It has been rumoured that the visuals coming to the game will be 'spectacularly unpredictable.'
The original Slime Rancher has obtained over 10 million players since it debuted in 2017, which makes sense why the game is getting a sequel. There is no mention of the title coming to PlayStation or Mac however. For the time being Monomi is focusing on the sequel release for Xbox.