Image: From Nintendo
Items You'll Find in Animal Crossing New Horizons August Update
Nintendo has finally released a free August update for Animal Crossing: New Horizons. Weekly fireworks? Yes. New Seasonal items to decorate my island? Yes. Is my island aesthetically worthy of it all? Not quite…Either way, I'm excited about these new items and will certainly have fun with the weekly fireworks. The Update was released on the 28th of July, all the patch notes are listed on Nintendo's website.List of Update changes
Seasonal events have been updated.
The following content has also been added:

Additional limited-time seasonal items from Nook Shopping.
Fixed issues
Adjustments and corrections were made to improve the gameplay experience.
While this may not sound like a lot to players who have has Animal Crossing New Horizons since its launch day back in March 2020, this is certainly exciting for new players. This will also add a little spark to fans who have been expecting an update for a long while. We may have to wait a while before we see a certain pigeon return, but we can all enjoy the fireworks this summer and take our time in constructing our islands. I think we should also appreciate that Nintendo has added in some extra dialogue for our villagers to spice up their daily conversations.
List of Seasonal Items
The moment you've been waiting for, the list of seasonal items coming to Animal Crossing New Horizons this August.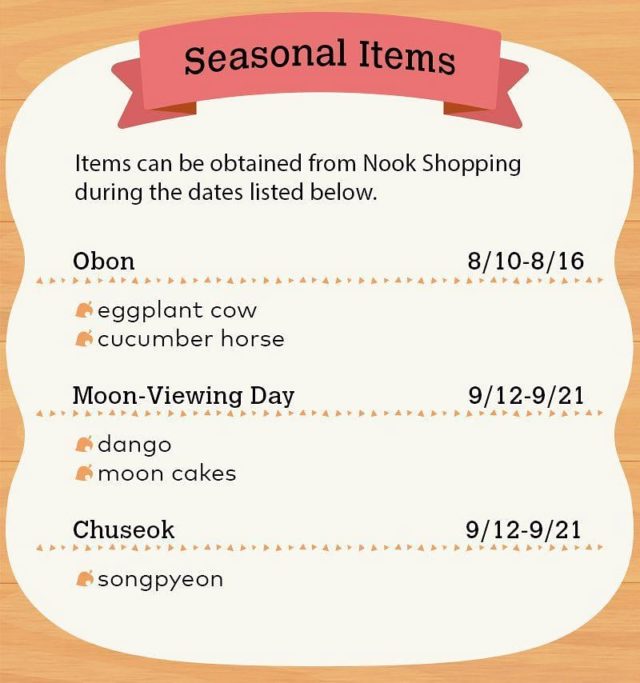 Image: Nintendo
The Eggplant Cow & Cucumber Horse
The Eggplant Cow and Cucumber Horse is a Japanese tradition for the Obon Festival, that runs from the 13th of August to the 16th of August. The festival is part of the Japanese Buddhist custom to honour their ancestor's spirits. These can be purchased in the Nook Shopping app or at the Nook Point in resident services.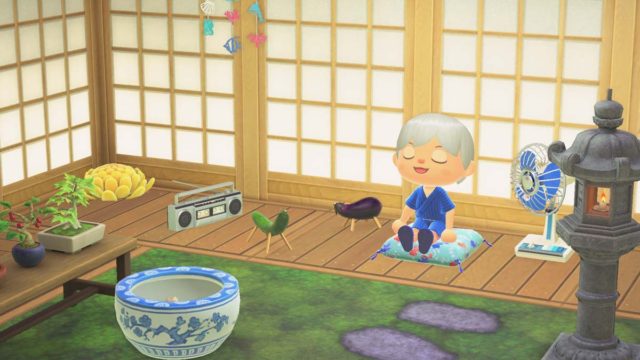 Seasonal Food Items
There are also other seasonal foods Dango, Mooncakes & Songpyeon, there are also other items added that we can carry around, such as candyfloss and ice cream. Finally, it won't just be our animal friends carrying delicious food around the island.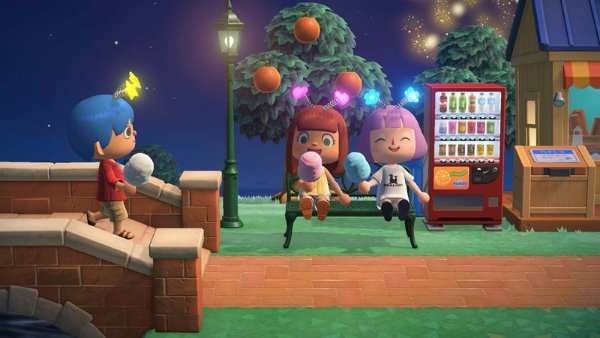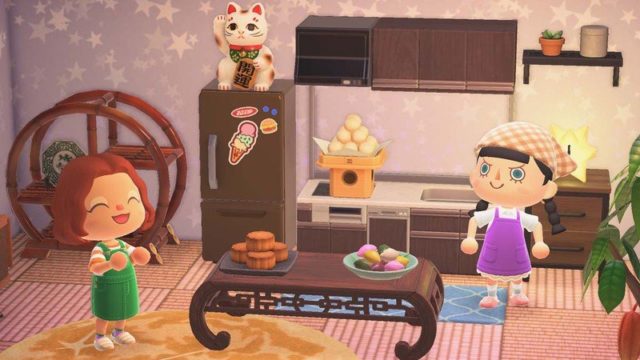 Keep up with all the latest gaming news, competitions, future discounts (see down below), and amazing content.
Twitter: @Go2Games
Instagram: @go2gamesshop
Youtube: Go2games.com
Facebook: Go2games.com
You can subscribe to the Go2Games newsletters via the website.
(Summer Sale)
Apply Code SIZZLE10 FOR THE SUMMER SALE
(MORE Game Discounts & Deals)
**Ends August 2nd, 2021**
**Ends August 2nd, 2021**
**Ends August 2nd 2021**
**Ends August 2nd 2021**
**Ends August 2nd 2021**
**Ends August 2nd 2021**
**Ends August 2nd 2021**