Fans will have to say goodbye to the short-lived mobile game…
Nintendo has announced an end to the Dr Mario World mobile game service on November 1 later this year.
For those that are unaware, Dr Mario World is a 2019 match-three mobile game developed and published by Nintendo in collaboration with Line Corporation and NHN Entertainment.
End of Service for Dr Mario World
Nintendo made the announcement on their website, thanking fans for playing and supporting the game that sees players match colourful capsules with viruses to clear the screen.
The game launched on July 10 2019 and it can be seen it was a little ill-timed to appear just before a global pandemic.
Nintendo also mentioned that players will no longer be able to make purchases with "diamond sales" as the premium currency will no longer be available to buy. However, players can still enjoy playing the game until November 1. After that, an end-of-service notification will appear once you start the game up.
Not wanting the fans to miss out, Nintendo is planning a website titled "Dr Mario World Memories" which will showcase players' game history that they can look back on once the game ends.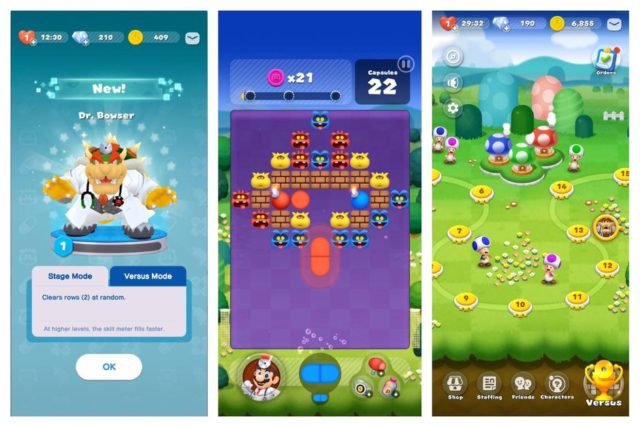 Summer Sale vouchers for a limited time only!
SIZZLE10 for our Summer Sale!
Grab these voucher codes for our website for some discounts! Offers must end on August 2!
Use ODYSSEY10 – For 10% off Super Mario Odyssey (Switch)
Use POINT10 – For 10% off Two Points Hospital (Xbox One +  PS4 )
Use EVOLVED10 – For 10% Off Ark Survival Evolved (PS4)
Use DCGIRLS10 – For 10% off DC Super Hero Girls (Switch)
Use VULCAN10 – For 10% off Roccat Vulcan 121 – Mechanical RGB Gaming Keyboard
Use VULCANRGB10 – For 10% off ROCCAT Vulcan 120 – Mechanical RGB Gaming Keyboard
Use KHAN10 – For 10% off ROCCAT KHAN Aimo 7.1 High-Resolution RGB Gaming Headset – White