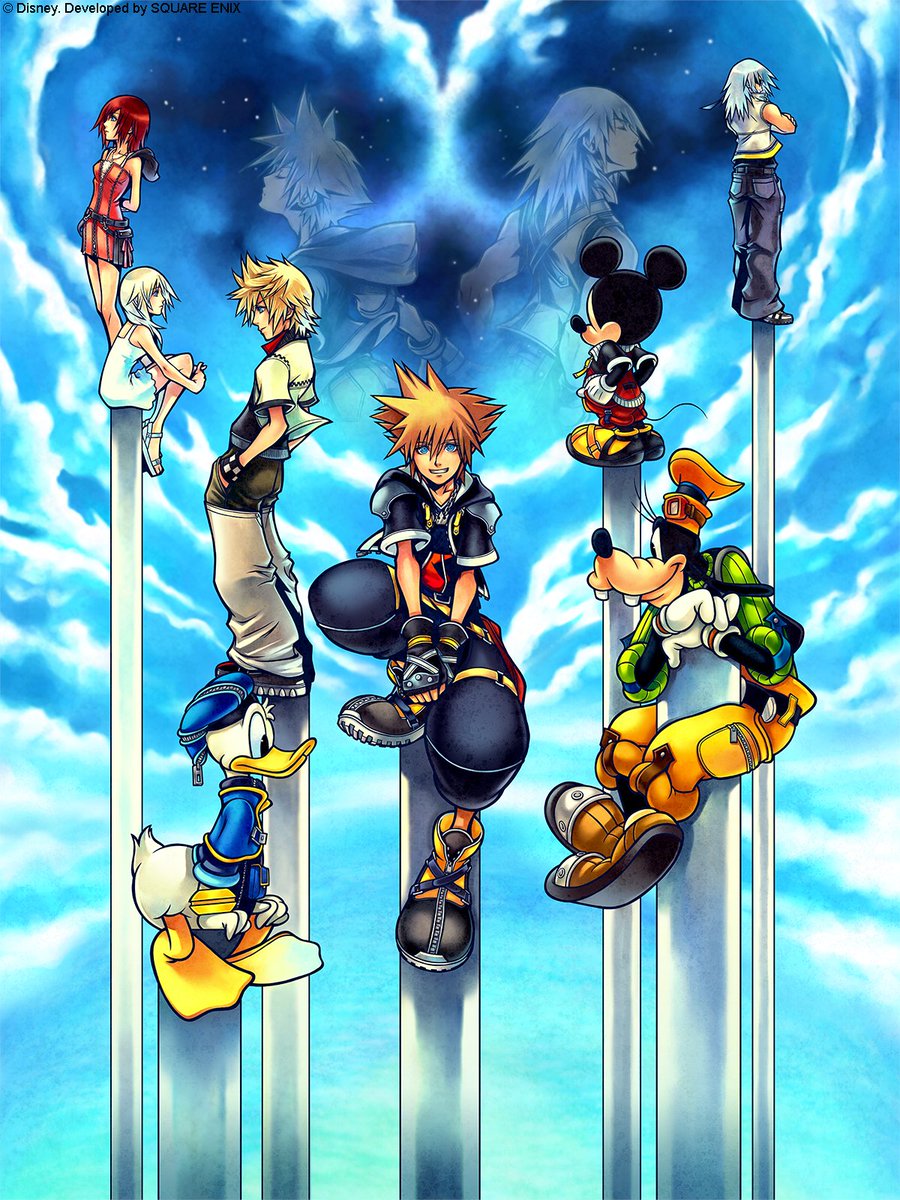 Square Enix Kingdom Hearts II Updated Patch Ver 1.0.0.7.
Square Enix has updated Kindom Hearts II Final Mix on PC.  Fna has been anticipating this for a while, in the midst of all the crashing, frame rate issues and more. This is the only update Square Enix have issued since the official launch in March. Many players have experiences crashing, glitching, many bugs and freezing throughout the past 4 months, it became such an outrage that fans created a trending hashtag on Twitter towards Square Enix and the beloved franchise.
As expected, there isn't any new content in the Kingdom Hearts II, 1.5 + 2.5 Final Mix. Square Enix has been solely focused on catering to the needs of their fans and fixing the problems at hand. Square Enix's update has 'improved stability as they mention in the patch note below.
'Fixed a bug in "Kingdom Hearts II FINAL MIX" and improved stability.'
They aren't very specific, however, players have reported that there has been no more game crashes, freezing and such problems that ultimately ruined their experience. There are smaller bugs and glitches still present despite the update. That being said, it irks players enough to complain about it, while they wait for another update to fix those problems, at least fans can enjoy the game without it force closing on them. Many fans hope that Square Enix is working on another patch while they enjoy this new and improved version of Kingdom Hearts II.
thank you! now release riku from the basement. where is he

— kari (@joshriku) July 29, 2021
Keep up with all the latest gaming news, competitions, future discounts (see down below), and amazing content.
Twitter: @Go2Games
Instagram: @go2gamesshop
Youtube: Go2games.com
Facebook: Go2games.com
You can subscribe to the Go2Games newsletters via the website.
(Summer Sale)
Apply Code SIZZLE10 FOR THE SUMMER SALE
(MORE Game Discounts & Deals)
**Ends August 2nd, 2021**
**Ends August 2nd, 2021**
**Ends August 2nd 2021**
**Ends August 2nd 2021**
**Ends August 2nd 2021**
**Ends August 2nd 2021**
**Ends August 2nd 2021**