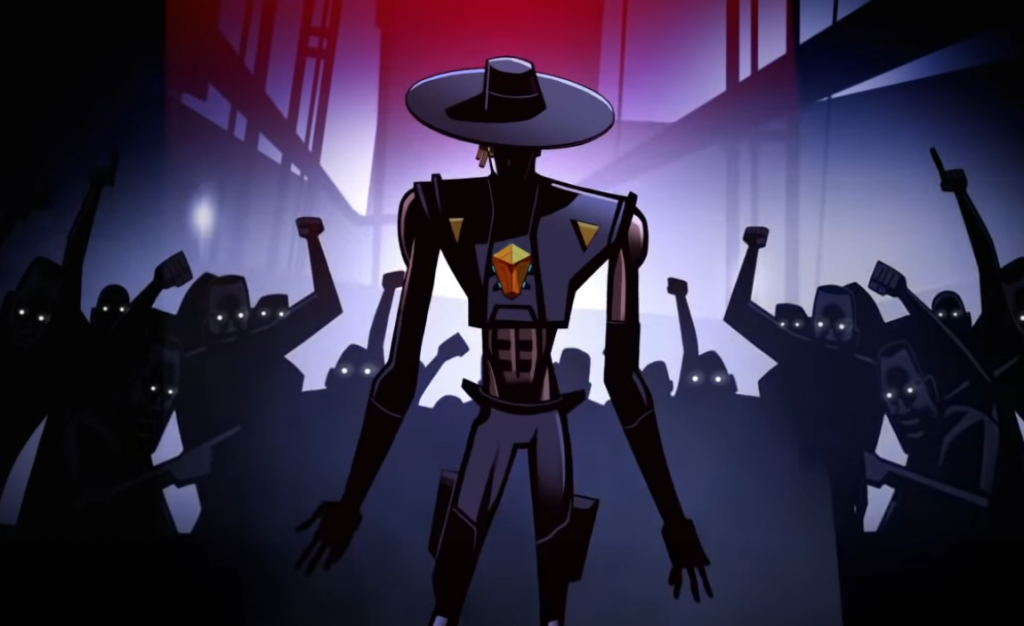 The next season of Apex Legends is called Emergence, and it's coming in just a couple weeks.
With season 10 nearing landing, it is almost time for a new Legend.
A new "Stories from the Outlands" trailer introduced us to Seer, a cursed gunslinger with killer looks and an army of tiny drones.
Apex has been slowly teasing Seer's arrival over the last few days, plastering Olympus in tiny moth stickers and dropping odd drones across the floating city – drones that, when interacted with, display holographic moths before dropping unique gun charms.
Today's story trailer didn't give us much more but delivered some impressive animation. A moon explodes as a child is born, a kid with cursed eyes who supposedly brings anything that meets his gaze to rubble.
According to the game's website, "with microdrones and an artist's eye, Seer spots opportunities that other Legends might miss, and seizes them in the most beautiful way he can".
Emergence will also include an updated World's Edge map and the new Rampage LMG.
It will introduce ranked arenas too. "Prove yourself an Apex Predator in either Arenas or Battle Royale for the first time ever," EA said.
Respawn is set to offer a closer look at Emergence during EA Play Live on July 22. The event will last for 40 minutes and focus on titles "coming out soon," including Battlefield 2042, Lost in Random and "a couple other games".
The studio will launch Apex Legends Mobile during the six months ending on March 31, 2022. According to series game director Chad Grenier, the mobile title is "a new version of Apex Legends, but it's true to the original".
For updated news on Apex, alongside the EA Live showcase and its respective reveals, keep it at Get2Gaming.
Similarly, to keep updated with the shop activities and weekly competitions, follow Go2Games on social media:
Instagram: Go2Gamesshop
Twitter: Go2Games
YouTube: Go2games.com
Facebook: Go2Games.com