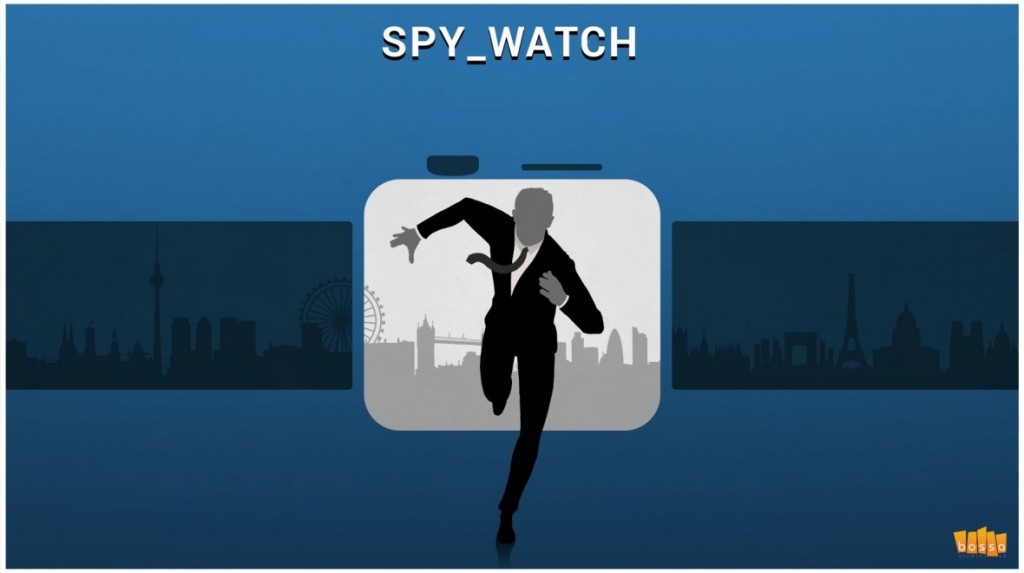 Spy_Watch
The NEW Apple Watch game, coming from the creators of I Am Bread and Surgeon Simulator!
Along with the release of the Apple Watch later this month, Bossa Studios (UK indie developer) have announced that they will release a game alongside it, which has been given the name Spy_Watch. In the game you play as the head of a spy company, whose mission is to train another spy, send them on missions, and gradually rebuild your academy again. 
According to the press release, game-play is centred around real time notifications between your agent in training and the watch's interface. The improvement of your spy's abilities can be gained through earning money via completing missions.
Bossa's co-founder, Imre Jele, said in a statement – "We are now all used to communicating via short text based messages and we felt this would be a really interesting and accessible way to tell an interactive story,". "Thanks to the Apple Watch we are now able to bring the thrill of espionage to your wrist, just like one of James Bond's infamous gadgets."