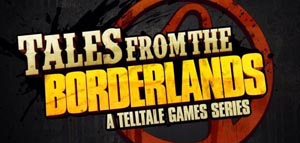 Tales from the Borderlands
Point-and-click adventure game arrives on iOS and Android
Telltale's episodic game, take-on Gearbox's FPS franchise, has arrived on the iOS and Android! The first episode, 'Zero Sum', is out now and available to purchase on the Apple App Store and Google Play. The mobile edition is available on both platforms for $4.99.
The app grants access to the game's initial episode, with an in-app season pass purchase option available for those of you who aren't interested in paying for each release individually as they become available.
You can have a look at the trailer HERE, on our 'Exciting Game Trailers' playlist on YouTube.