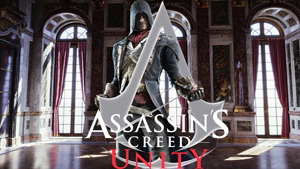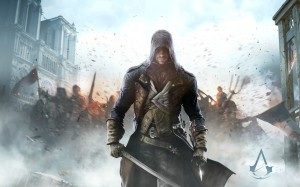 'Assassin's Creed: Unity'
The latest in the Assassin's Creed franchise will not be available to Wii U players
The good news is that we don't have long to wait for Unity, hooray! The not so good news is that it won't be available this time round to the Wii U.. *Sad face*
In a recent interview, the creative director of Ubisoft, Alex Amancio, tells the Red Bull games blog – "It couldn't, it really couldn't. I mean this is why from the beginning, this was going to be a new-gen-only title, because the crowds aren't aesthetic, they actually have impact. If we did anything to hinder that or to reduce that it would have a detrimental impact, it wouldn't be the same experience."
It has been said by Ubisoft that the Wii U's lack of processing power is the reason why it decided against porting AC: Unity to Nintendo's machine.
Alex then went on to add – "I don't think that would be fair to fans, to sell the same game but with different levels of experience. Even the seamless nature of the series and the scale of the game right, we couldn't do that. We never load Paris. It wouldn't be possible, in our minds we'd be cheating fans by providing a lesser version of the same game."
Ubisoft still have Watch Dogs on the way to the Wii U though and are one of the few third party brands known to have stuck with them.
Looks like those of us who are on last-gen consoles better start saving up!