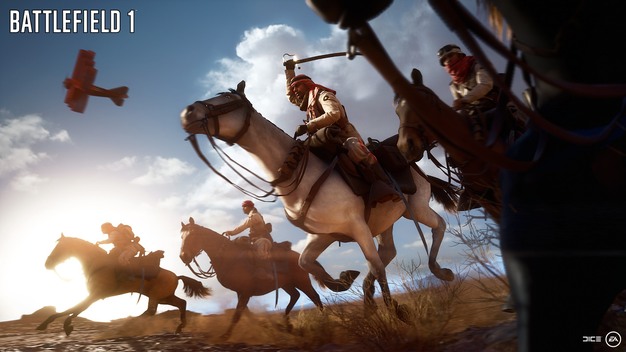 Being a Call of Duty fan all my life I never really gave Battlefield any of my personal attention even after reading some amazing reviews about the game.
My experience with Battlefield 1 was one of the best gaming experiences I have ever felt in my gaming life. The feel to the game was incredible and I hate to say it, but this could be the end of Call of Duty for me personally.
The first thing I noticed about Battlefield was the opening screen and I was amazed by how much effort the producers had obviously put in to this. Even the little details such as the thumbnails of different game modes you can play are just so detailed. It is also very easy to use so all first time battlefield players are not going to find it difficult to use!
I don't normally look for small details when it comes to loading screens when playing games. However, Battlefield 1 puts you in a position where you will notice it without any effort of trying to find these little details. The matchmaking screen where you see the world, makes the player really feel like you are about to go in to a full blown battle against people from around the entire world and not just your country.
When you actually get to enter the battlefield you get a choice of classes to choose from to match your playing style and these are:
Assault
Medic
Support
Scout
When playing the Beta I tried every single class and my favourite was definitely a Scout. A sniper rifle has never felt so real virtually. The aiming was on point and every shot if on target will take their health down.
The gameplay as a whole was incredible and I really enjoyed my time playing Battlefield 1 and if you have not had the chance to give it a go, I highly recommend this game.
Screenshots from the game can be seen below: