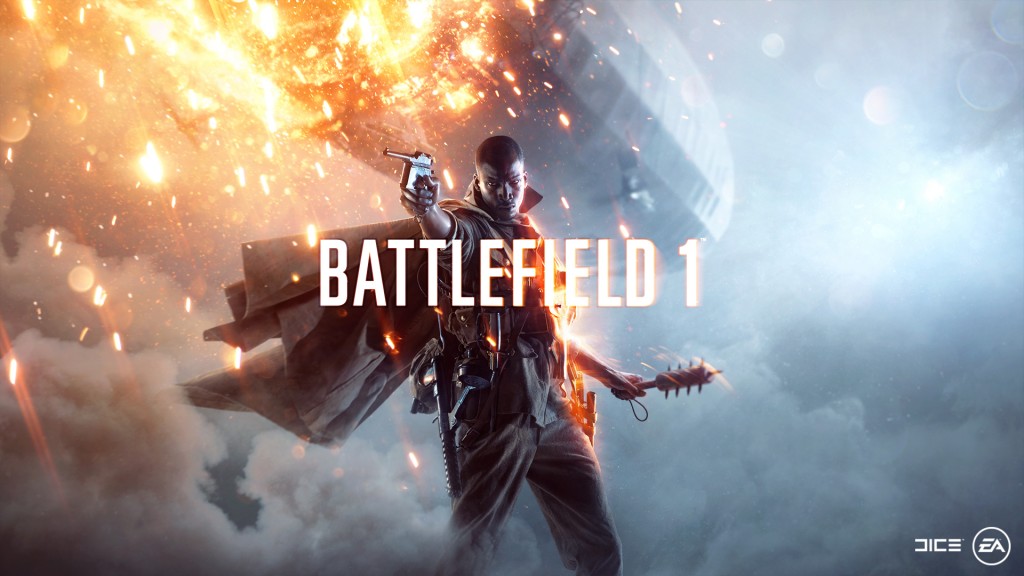 Last Friday, EA announced their upcoming Battlefield title which is set to be named Battlefield 1. The game will be set in World War 1 and is due for release October 21st.
Battlefield will include battles in the air, which will feature dogfighting in biplanes and strafing runs. The battles on land will feature trench warfare as I'm sure you would expect, along with tank warfare and the inclusion of mustard gas and gas masks. The game will also have many battles in the sea just like Battlefield games before, featuring entirely controllable battleships.
This Battlefield game has also been focused on melee warfare a lot more than games before. Battlefield 1 will feature bayonets, sabres and even shovels to help beat down your opponents on the battlefield. This new increased use of melee weapons is shown a lot in the trailer.
A number of locations have been confirmed for the setting of the game which includes France, Italy and even the Arabian Desert. More locations will be announced in the build up to the release of the game.
This year Battlefield and Call of Duty have taken completely different paths. Call of Duty are going very far into the future and setting their game in space whereas Battlefield will see us all go back to the Great War. It will be interesting to see which game users prefer.
EA and Origin Access subscribers will have early access to Battlefield 1 which will start October 18th  giving players a three day head start. You can also get early access to the game by purchasing Battlefield 1 Early Enlister Deluxe Edition which will include:
Early access – October 18th
Hellfighter Pack
Red Baron Pack
Lawrence of Arabia Pack
5x Battlepacks
You can watch the Battlefield 1 trailer below. To say it looks incredible will be an understatement. Players should be very excited about this upcoming release.