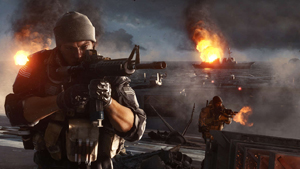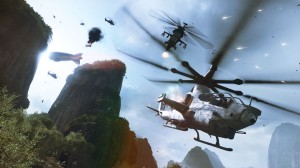 Battlefield
The next 2016 instalment will be going back to it's military-style roots
Last month the next Battlefield game, set to release in 2016, was announced. Unlike Battlefield: Hardline, the game will be returning to it's military roots which the series is best known for.
EA CFO Blake Jorgensen made a comment during the 2014 UBS Global Technology Conference, saying that the next instalment seems to be shaping up to be a "fun, new Battlefield." He also stated that, "That will be a return to a Battlefield military-style game; more to come on that,".

 "We want to give Battlefield 4 and Battlefield where can i buy viagra connect Hardline players more time to enjoy these games and immerse themselves in a game, the live service, and the community." voiced the EA CEO Andrew Wilson last month, on the subject of why EA is not annualising the Battlefield series like Activision is with Call of Duty. 
March 2015 will be seeing the next core Battlefield game, Hardline. There will be no new Battlefield title for holiday 2015 but, fear not, EA will be releasing it's Star Wars: Battlefront game during this period and both of these games are being developed by DICE.