PUBG Players must make a sacrifice if they want to play Battlegrounds Mobile India with all their PUBG Data. They can choose that, or start from scratch but they must be warned as it is one or the other.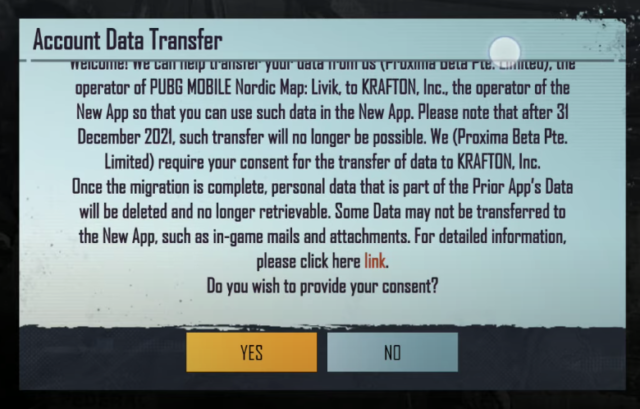 There isn't much of a difference between the two games, but what BattleGrounds Mobile India does offer, is a new immersive gaming experience. After downloading  Battlegrounds Mobile India, the player will have the option to transfer all of their blood, sweat and tears from  PUBG Mobile. This includes skins, emotes, weapons and many unlockable items that their hard work has obtained. It's not a difficult process and quite easy to accomplish, it just needs a social media account such as Facebook or Twitter, linked to your gaming account. If they choose this option they will no longer be able to play PUBG Mobile with that account.
If a player that has transferred their data attempts to open PUBG Mobile, they will be disappointed to come across a message that reads "Your account data has migrated to another version. Cannot log in to this version. Please download the correct version before trying again.". If the individual player has teamed up with international players, it can become an issue as Battlegrounds Mobile India is only available for India itself. Though surprising this shouldn't be an issue for most who are wanting to enjoy the new and exclusive BGMI.