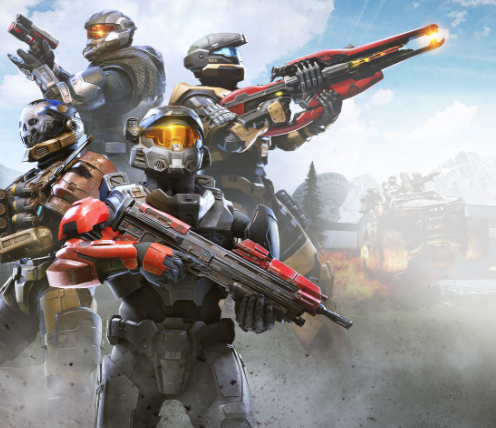 If you're a Halo Infinite fan and tend to be a devil's advocate for small elements, then there's no doubt you've noticed the insane detail…
Microsoft showcased a large number of games for its Xbox E3 2021 event and Halo Infinite was surely one of the most memorable out there. With an emotional story lead trailer to multiplayer gameplay and as usual, great graphics and mechanics, it was no surprise why fans were impressed. However, there were smaller details that surpassed their expectations of Halo Infinite, which they believe heightens their experience.
After watching multiplayer mode from Halo Infinite's E3 footage, fans noticed some interesting details, specifically with guns.  After slowing down the clip, a Reddit user by the name of TheWhiteWizard2004 shows an enemy player fallen after receiving a few pistol shots to the head. In previous Halo gameplay when a fallen player hits the ground, they drop their weapons. However, to enhance the realism of the fatal injury, the player's character will drop the weapon in shock before they collide with the ground. It's more than just reassuring to know the amount of time and effort that was put into Halo Infinite, to make the experience as immersive as possible, this allows little room for any letdowns.
Assuming the detail will only get better from there, fans expect to see that when guns hit different surfaces such as sandy beaches or metal grounds, that the particles will act unique to that setting.