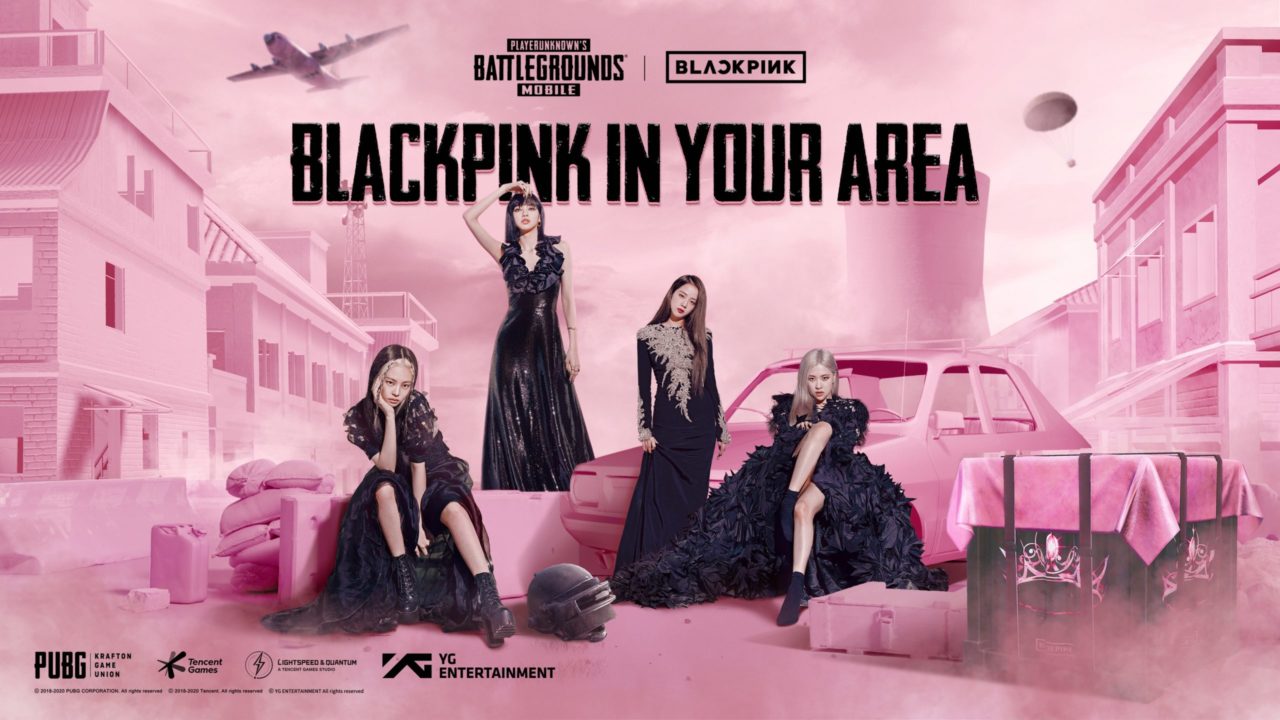 If you play either PlayerUnkown's Battleground and Animal Crossing: New Horizons, get ready for the k-pop group to be in your area…
K-pop keeps growing from strength to strength ever since the rest of the world caught up to its catchy tunes, from artists such as PSY, BIGBANG, Girls Generation, and BTS. However, there's one k-pop group, in particular, that is making a big impact in the gaming world.
BLACKPINK, the all-female girl group with over 1 billion views on YouTube has signed up to not one, but two video game crossovers for fans to get excited about, both dropping this week to celebrate the group's 5th anniversary.
BLACKPINK x PUBG
BLACKPINK is coming to PlayerUnkown's Battleground for their own crossover event, bringing along more in-game items, special missions, and themed map elements. This isn't the first time the k-pop group has appeared in the online battle royale game, as their single "How You Like That" was previously featured on PUBG Mobile for a limited time to promote their upcoming album at the time.
The announcement was released in a trailer that showed a glimpse of what players could expect from the crossover event. There will be 35 items added in total, including hot-pink weapon skins, k-pop themed parachutes, and their own cosmetic bundles for each member which includes exclusive "themed hair, an outfit, a nameplate, helmet, weapon and emote." These bundles are available to purchase now until the end of the year.
Players will also be able to participate in "special in-game event missions" to earn points- surviving in the top 10 and lasting a 15-minute match without dying. If the player earns enough points, they have a chance to acquire some exclusive BLACKPINK-themed items, including a level three helmet and contraband coupons. These items will only be available between August 18 and September 7, so better act fast.
Announcing the official collaboration of PUBG: BATTLEGROUNDS and @BLACKPINK! Jump into the game and check out the changes made to celebrate!

Disclaimer: Please note that the faces included in the video are not part of the BLACKPINK Collaboration Bundles in PUBG: BATTLEGROUNDS. pic.twitter.com/Bj1ew8zj4S

— PUBG: BATTLEGROUNDS (@PUBG) August 5, 2021
BLACKPINK x ACNH
For BLACKPINK's other crossover event, the K-pop group are moving to Animal Crossing: New Horizons with their very own island. This event is to specifically celebrate their 5th year anniversary and is dropping at some point today.
The island is cleverly titled "In Your Area Island" after their catchphrase that can be heard at the beginning of each of their songs. It was announced by their agency YG Entertainment and via a teaser trailer. It shows parts of the island along with a pink-themed DJ booth, a merchandise stand with BLACKPINK-inspired outfits plus more.
Celebrating the 5th anniversary of their debut, BLACKPINK Island released!#BLACKPINK Island colored in pink is coming to you.
Are you ready for a trip to BLACKPINK Island?

2021.08.06 Coming Soon#블랙핑크 #BLACKPINK_ISLAND #InYourArea #YG pic.twitter.com/LEaBfVzkfm

— YG FAMILY (@ygent_official) August 4, 2021
Which crossover event are you most excited for?
Go2Games are up for awards! If you enjoy our content, please find some time to vote for us here and here!
Sign up for our newsletter from the website.
Instagram: Go2GamesShop
Twitter: Go2Games
Youtube: Go2Games.com
Facebook: Go2Games.com