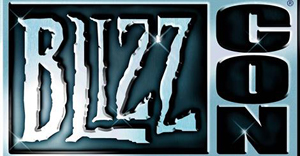 BlizzCon 2015 – Ticket sales are announced!
The wait is over… The tickets for this year's BlizzCon have finally been announced.. Woohoo!
Are you excited? You better be!! The tickets for this year's BlizzCon at the Anaheim Convention Centre have been announced. The first batch will be available on Wednesday 15th April, and the second lot will be released on Saturday 18th April. Including fees and taxes, the tickets will cost $199 each.
The event will take place from 6th to 7th November, and those who attend this year will have the wonderful opportunity of attending an exclusive pre-BlizzardCon dinner on 5th November. Proceeds will benefit the Children's Hospital of Orange County (CHOC).
As we know, BlizzCon will feature a line-up of all the latest Blizzard games which will be available for the attendees to play. Plus, the global finals for the Starcraft II World Championship Series and the Hearthstone World Championship will take place this event. Exciting stuff! The BlizzCon Virtual Ticket will also be returning and will be available this year. However, the pricing details and availability are yet to be announced.
If you've never attended a BlizzCon before, then we strongly advise you to start doing so NOW!!