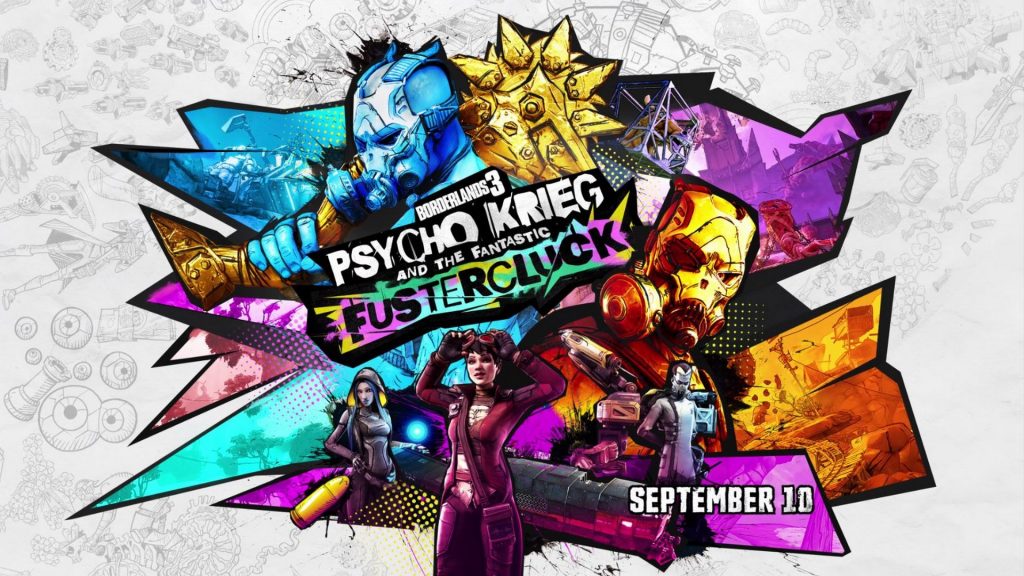 A new announcement page has been presented on the main Borderlands website which showcases a preview of the upcoming Borderlands 3 DLC titled 'Psycho Krieg and the Fantastic Fustercluck'.

Borderlands 3 has been going strong with DLC updates, this one being the 4th in the list, with the previous update being on Borderlands Science and before that on Handsome Jack's casino, the Handsome Jackpot.

This new DLC has a fantastic trailer you can check out here:
From the trailer it seems we have a bunch of whacky new enemies to fight, and most likely more legendary loot to pick up.
Psycho Krieg will likely have story tie-ins along with Maya who is also show-cased in the trailer.

The DLC drops on September 10th, so buckle up for more looting and shooting!