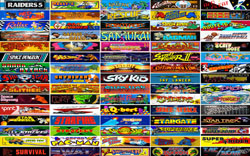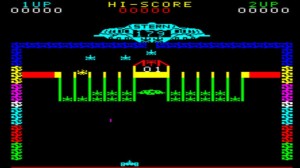 RETRO ALERT!
You are now able to play over 900 classic arcade games in your browser, for FREE!!
What a joyous bit of news for a gloomy Monday morning! There are so many things right with this.. Classic arcade games, over 900 of them and for FREE!
We have Internet Archive to thanks for this, who are a San Francisco-based non-profit that collect web pages, audio and other info that exists in digital format. Golden Axe and Dig Dug are but a few amongst the wonderfully ancient games you can play, and find, at the Internet Arcade. 
"Of the roughly 900 arcade games (yes, nine hundred arcade games) up there, some are in pretty weird shape – vector games are an issue, scaling is broken for some, and some have control mechanisms that are just not going to translate to a keyboard or even a joypad," programmer Jason Scott said. "But damn if so many are good enough. More than good enough. In the right browser, on a speedy machine, it almost feels perfect. The usual debates about the 'realness' of emulation come into play, but it works".
All very exciting stuff and if you come across any that you used to play then do let us know how you like it!